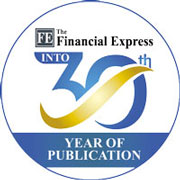 Bangladesh's upcoming graduation from the United Nation's least developed country (LDC) status in 2026 has been evoking many policy discussions around preparing for the potential challenges. Graduating from the LDC status will come with a set of predicaments. The most prominent among them include preference erosion in major export markets and loss of special and differential treatment as an LDC under several WTO agreements. There will be other hurdles as well. The nature of international development cooperation may alter (for better or for worse).
Accessing development finance may get more expensive. In the context of international agreements, Bangladesh will have to forego many special support measures reserved for LDCs.
However, like every cloud has a silver lining, there are reasons to be optimistic about reaching this inevitable development milestone and utilising graduation as a window of greater opportunities. In the case of Bangladesh, this means exploiting an array of new possibilities that will come with an elevated development status from the external world.
On the other hand, preparing for a smooth transition after graduation will also provide the much-needed internal nudge to initiate long-lasting reforms, invest in productive capacities, strengthen economic resilience through enhanced domestic resource mobilisation as well as export diversification, and nevertheless, explore the full potentials of the country's human resources.
Bangladesh is among the few LDCs that have been able to significantly utilise their LDC status and the benefits it renders, particularly the duty-free-quota-free (DFQF) market access to major export destinations. As such, the post-graduation stakes are much higher for Bangladesh compared to fellow LDCs who have previously graduated or are in the process of graduating. 70 per cent of Bangladesh's exports to 12 of its major destination markets, including the European Union, Canada, Japan, China and India, used LDC-specific DFQF access and concessions on rules of origin.
Notwithstanding the smooth transition phase extended by some of the trading partners, Bangladesh will eventually have to accommodate other preferential schemes or most favoured nation (MFN) regimes depending on its negotiations. For instance, moving out from the EU's Everything But Arms initiative under the GSP preferential scheme alone will lead to a tariff increase of about 10 per cent to 12 per cent for most RMG products. This poses a risk of waning market access in the EU if Bangladesh fails to improve export competitiveness.
A dominant opinion to attenuate the impact of graduation is to seek preferential arrangements with bilateral and regional trading partners. However, these alternate agreements are often contingent upon domestic policies, practices, and institutional reforms. Also, post-LDC export competitiveness and market access will depend greatly on attaining these reforms. For example, the government is currently negotiating the GSP+ privilege to retain DFQF access to the EU, which requires ratifying 27 international conventions on human rights, labour rights, environmental protection and good governance. If the country can follow through with the reforms and access GSP+, it would benefit exports and trade and induce positive spill-over effects in more ways than one. First, the reforms will contribute to affirmative human development and quality of life for the country's citizens to match with its newly attained development status.
Second, conforming to stricter environmental standards by businesses will enhance Bangladesh's export competitiveness and investment appeal in a world that is becoming increasingly more conscious about sustainability and responsibility in consumption and production.
It is important to note that as Bangladesh continues its developmental journey as per its national aspirations of becoming an upper middle-income country by 2031 and a developed country by 2041, it will eventually have to come to terms with phased-out preferential treatment and exporting at competitive conditionalities. The increasingly uncertain global environment and rising protectionism also make it imperative for the country to equally invest in boosting its competitiveness and resilience.
This is not an impossible feat at all. In fact, Bangladesh has been exporting products, including apparel, to its largest bilateral export market, the United States (US), at competitive MFN rates for a long time now despite its LDC status. There is no GSP in the USA market for Bangladeshi products like EU. Accessing this market is based on competitiveness, and Bangladesh's performance there has been noteworthy. The US accounted for around 16.5 per cent of Bangladesh's total exports in 2021. Graduation from the LDC status itself will not have any impact on tariff rates faced in the US.
Bangladesh faces competition from countries like China, Vietnam, India and Cambodia for the top five product categories exported to the US at a two-digit HS code level. However, during the first half of 2022, apparel exports to the US saw vigorous growth in value and volume. Import statistics of the US indicate that apparel imports from Bangladesh increased by 54.43per cent in 2022 compared to import growths of 40per cent from China, 45per cent from Vietnam and 39per cent from the world. This clearly demonstrates Bangladesh's rising strength in the US market.
The market share of Bangladesh in the US apparel imports also rose to an all-time high of 9.43 per cent during this time. Bangladesh has the scope to further increase this market share as the geopolitical tensions between the US and China continue. According to the latest United States Fashion Industry Association (USFIA) report on the '2022 Fashion Industry Benchmarking Study,' the US fashion companies are adopting a more diverse sourcing base and looking to reduce their "China exposure" over the next two years. Such a notion indicates a big opportunity for Bangladesh to improve its position in the high-end fashion market in the US.
Similarly, Bangladesh may be able to retain its export growth momentum beyond LDC graduation in the European Union (EU), the market for over50 per cent of its exports. Most of the stakeholders express concerns about the post-LDC market access in the EU due to the prevailing preferences for Bangladesh as an LDC, which will no longer sustain after graduation. However, the fact that Bangladesh enjoyed a large preference margin in the EU bloc as an LDC for a long time allowed it to establish a stronghold in its market with only China as its close competitor.
According to Eurostat, Bangladesh's apparel exports to the EU in January-August of 2022 grew by 62.18 per cent to 14.35 billion euros against the same period in 2021. Compared to that, readymade garment export from China to the EU increased by 40.52 per cent to 17.64 billion euros. The top exporting product (knitted apparel) from Bangladesh occupied around 16 per cent market share in EU imports for that product, compared to 19 per cent occupied by China. According to industry experts, the EU is also going for a diversified sourcing strategy away from China, creating opportunities for Bangladesh to gain more market share in the future. Such a shift is already apparent in the impending export orders.
But these opportunities need to be utilised. In addition to improving productivity, maintaining competitiveness in the EU will depend on how well Bangladeshi exporters can adhere to the stricter environmental standards and requirements of disclosing value chain information to European buyers under the new European green deal regime. This is another area where the nation's efforts to prepare for a smooth transition by revamping the country's environmental sustainability strategies will pay off in multiple manners.
But apart from the apparel exports in the US and the European markets, there is still untapped potential for Bangladesh's products both in traditional and non-traditional markets. The share of Bangladesh's apparel exports to non-traditional markets during the 2008-09 fiscal year was only 6.4per cent, which reached 16.66per cent in the 2018-19 fiscal year. While commendable, this share needs to be expanded to minimise shocks as a newly graduated LDC in an increasingly uncertain world as such diversification would be among the most critical priorities for Bangladesh in the coming years. Within the readymade garment sector, Bangladesh would have to strengthen its capacity in managing orders for non-cotton garments, given the visible shifts in demand for more environmentally friendly man-made/non-cotton fibres among consumers. Diversification should also entail going beyond five basic items (shirts, trousers, jackets, T-shirts, and sweaters) and focusing on more high-value-added products like its competitor Vietnam.
One way of sustaining in a competitive market would be through value addition.
However, according to data from the Bangladesh Bank, the value addition of the RMG sector remained stagnant between 61per cent and 64per cent between 2013 and 2019. Enhancing value addition can be done by increasing the use of local raw materials and producing high-value products for selected markets. Bangladesh has so far been reliant on utilising backward linkages, mostly for low-value products. But the time is opportune to reach for the higher end of the market segment by focusing on capacity development and harnessing the innovative potentials of small businesses and young entrepreneurs. The Government of Bangladesh has already identified some export-oriented thrust sectors that warrant special focus and support to facilitate their accelerated growth in view of LDC graduation. SMEs contribute significantly (75-80per cent) to these thrust sectors and the overall export sector. With the right kind of capacity and policy support, more SMEs can compete internationally, targeting high-end consumers in niche markets. Export-oriented small enterprises should receive special priorities for financial support, market exploration, sanitary and phytosanitary and other standards-related requirement supports, etc.
Another area of a silver lining for Bangladesh is the potential to attract more foreign capital and investments as a result of improved credit ratings after graduation. The strained China-US trade relationship is another source of opportunities for Bangladesh. The changes in trade-relationship between these two countries have already resulted in big companies searching for new investment destinations other than China. Moreover, Chinese investors are setting up production facilities in Vietnam and India. LDC graduation and the associated preparations to make Bangladesh more investible are likely to attract these new opportunities for the country.
Finally, LDC graduation and consolidated efforts of the government, private sector and development partners are bound to bring about the much-needed systemic changes required for employment, innovation, human development and improved quality of life fit for a non-LDC developing country. Some organisations have already adopted LDC-Graduation as their key area of concentration while strategising activities for the next few years.
For example, the United Nations Development Programme (UNDP) in Bangladesh has identified LDC-graduation support as a key area of work during the ongoing Country Programme Document implementation period (2022-2026). And in this connection, one of the activities of UNDP is to work to improve the competitiveness of SMEs to enable them to export high-value products.
In all, graduation should be embraced with grit, evidence-based policies and inclusive initiatives to tackle the challenges and make the best use of opportunities.
Nazneen Ahmed is Country Economist at UNDP Bangladesh, and Sarah Sabin Khan is a Policy Analyst at the same organisation. They can be reached at [email protected], [email protected]