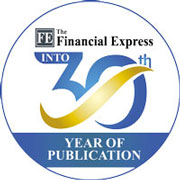 Bangladesh's status as the second-largest garment exporter in the world after China is not matched with the pricing of its apparel products. The country's readymade garment makers are consistently getting lower price for its exportable garment items from the global buyers, which is far below the global average rate. Pakistan and Cambodia are also getting lower rates -- but higher than Bangladesh's. On the contrary, supplying countries such as Vietnam, Indonesia, Turkey and Mexico continuously get paid above world average.
Local apparel makers have long been claiming the lower rates paid by global buyers while a recent report by the International Trade Centre (ITC) also revealed the gaps. According to the latest ITC report titled 'The Garment Costing Guide for Small Firms in Value Chains', first of its kind, the problem does not lie with the customers as they (customers) are willing to pay higher prices to some countries but rather less to supplying countries that are unable to meet their needs.
It collected data from the United States of America Government Office of Textile Apparel, and analyzed 10 of Bangladesh's most important exports for 2020, comparing their FOB prices with those of their 10 biggest competitors for each product. From the ITC tables, it is shown that Bangladesh gets rates ranging 32-percent to 83-percent lower than the highest rates paid to other suppliers in its competitor countries.
For example, in 2020, men's woven cotton trousers made by Bangladeshi garment exporters got on average US$7.01 per piece against its world average rate of US$7.72, according to the ITC report. The report showed that Bangladesh received 9.20-percent less than the global average rate.
The same product made by Vietnam gets $10.38, Mexico $8.97, Cambodia $8.81, Indonesia $8.74, India $8.41, Sri Lanka $8.0 and Pakistan $7.10.
Only two products -- women's cotton trousers and men's cotton T-shirts -- made in Bangladesh received rates slightly higher than the global average. Made-in-Bangladesh women's cotton trousers sold at $6.43 per piece or 23.30 per cent higher than the world average of $5.22.
The report shows that garment manufacturing has evolved from a simple manufacturing operation into a complex service industry. The actual cut-and-sewing operations are the simplest and least-remunerated tasks. 'First-generation garment producers in Asian cities such as Hong Kong, Singapore and Seoul have transformed from simple product makers to multinationals and they operate globally and invest in engineering, advanced information technology and cutting-edge technology,' it says.
Yet most small and medium-sized garment manufacturers in developing countries, and especially least-developed countries, have not adapted to this changing industry and they remain focused on simple cut-and-sewing operations, provide few services and produce commodity-type garments.
"They may not know how to develop their services and doubt their customers would pay for them," according to the ITC report. The ITC urged the companies to expand their services to stay in business.
This guide provides manufacturers with a view on costs that garment makers find along the value chain and that are beyond manufacturing. In addition to traditional garment cost sheets, it provides garment manufacturers with a key tool for planning and decision-making. It explains how to measure and calculate overhead costs, introduces job costing -- which allows companies to retroactively calculate the exact cost of an executed order -- enabling factories to compare their profitability vis-à-vis their clients and determine which styles generate higher profits. It also describes costing to increase productivity, through labour training and better organization.
Technology and engineering are reshaping the garment industry. This guide offers innovative ideas for small factories to become strategic suppliers to e-commerce businesses. For example, through closer collaboration with their customers, they can issue smaller production runs and improve speed-to-market.
Finally, the guide also contributes to a wider discussion on how to balance risks and rewards between manufacturers and brands or retailers. This will help to avoid situations similar to those witnessed during the COVID-19 pandemic, where brands and retailers were unilaterally cancelling orders, postponing shipments or requesting price reductions.
The writer is a Senior Reporter at FE. She can be reached at: