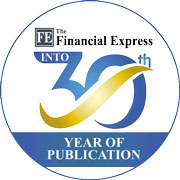 A stalwart of local steel products manufacturer KSRM has said the future lies in digitalisation of business in the 4th industrial revolution (4IR) era.
"We have to ensure proper digitalisation of our business to cope with the 4th industrial revolution. Government has to encourage the new generation to come up with new ideas, start-ups and entrepreneurships," Shahriar Jahan Rahat, Deputy Managing Director of KSRM, a concern of the Kabir Group of Industries, told The Financial Express.
Recent economic growth and infrastructural development of the country became a role model for many developing countries around the world. As part of the development the steel industry of Bangladesh also reached a new height, by supplying quality products, he said.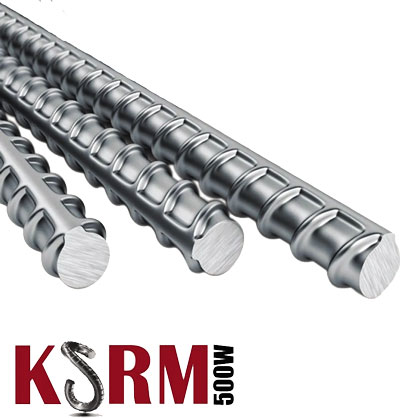 From a steel importing country, "we became a steel manufacturing nation and contributing to the growth of the economy," he added. KSRM Steel became a part of the growth by ensuring the supply of best quality steel for the mega projects as well as other development projects.
The Covid-19 pandemic dealt a major blow to the economy worldwide. It strained the common people's spending capacity. Then came the inflation shock caused by the Russia-Ukraine war. It took even a larger toll on the purchasing capacity of the people. The unprecedented spike in prices of almost all commodities and essentials, caused by the high exchange rate of USD, were forcing people to cut spending and focus on daily necessities. It led to a slowdown in sales of almost all products in the local market, he explained.
The tightened grip on opening letters of credit became a primary cause of concern for most manufacturers at present. Raw material prices are low now. "But the manufacturers are unable to take the advantage of it as they cannot open LCs," he said.
"We are seeing the effect of global trade gloom on our shipping business. The freights of our bulk carriers have dropped by 75% since April this year. This is due to lack of trade in any bulk commodity worldwide, a direct result of dollar-induced inflation. At least five vessels are competing to get one cargo leading to a drastic fall in freights. As a result, our foreign currency earnings have dropped significantly."
The problems are mainly international rather than domestic. If the global situation improves, "I don't see why Bangladesh will not see any stellar economic performance," he said.
He detailed the impact of the Russia-Ukraine war on trade and business.
It directly hampered the global supply chains of food grains, fuel, fertiliser, steel raw materials and other important raw materials for various industries. Both Russia and Ukraine are the biggest sources of these materials. The war put a damper on the European economies and subsequently on other major economies. It slowed down exports to the western countries.
According to the Export Promotion Bureau, Bangladesh's exports dropped by 7.85 per cent Y-O-Y in October. In addition, remittance from the western and other countries also dropped significantly. Remittance declined 11 per cent Y-O-Y in September.
He noted how the Covid-19 pandemic impacted trade and business both at home and abroad.
In 2020, he said, the coronavirus outbreak triggered a major pandemic situation in the world. It stopped mobility across the world for two years. The pandemic had a devastating impact on the economy and society. Growth rate of GDP in Bangladesh declined to 5.24% in the fiscal year 2020 as compared to 8.15% in the fiscal year 2019.
In a positive turn of the event, Bangladesh made a surprising comeback. Most markets boomed after the slowdown, and "we have seen unprecedented demand right after the markets opened up. Due to the surge in global trade, we saw tremendous growth in our shipping freights, contributing to the national forex reserves," he said.
Then he turned to the economic zones to assess their potential in industrialisation.
He lauded the super visionary initiative of Prime Minister Sheikh Hasina, who decided to establish 100 economic zones under BEZA in the country. The zones will offer the investors all facilities and services needed for industrialisation. "Therefore, it is bound to attract more FDI, create more employment and ensure economic growth," he said. "We must ensure one-stop services for all foreign investors. This is a major hurdle that remains."
In doing business, currently he faces a number of challenges. Giving the details, he said, "Steel industry of Bangladesh mainly depends on import as we do not have any domestic mining source of iron ore. For this reason, we import steel scrap and other chemicals and raw materials from foreign sources. However, due to an unwanted dollar situation, we are facing difficulties with opening L/C for importing raw materials. It is hampering our production badly."
"Along with the inflation, the rise of dollar exchange rate is costing us more money to import. This is increasing our production cost. Power, gas and fuel oil shortages are also a major concern for us," he said.
"Power and gas are the most important elements for industries and production. Without continuous supply of power and gas, no industry can continue their production. The steel industry needs these even more than some other industries. Even some of the small factories are stopping their production for this crisis," he elaborated. .
Focussing on the way out, he said, "The current global and domestic situation is very critical. The government is working relentlessly to ensure procurement of gas. This is no easy task." "If we see the statement of our State Minister for Power and Energy, it makes sense that the austerity measures we undertook is the only way out. It is painful for the country, but ours is not an isolated case. Every country around the globe is taking similar measures and some are worse off." "Europe is having to sacrifice heating, which is their necessity due to their cold weather. We have to be patient and wait for this initial shock to pass, until the global trade atmosphere becomes favourable."
Dwelling on the political scene, he said Bangladesh enjoyed political stability for the past decade, which was unimaginable before. A pre-requisite for Bangladesh's economy, "we hope this will continue so we can keep our economy growing to become a prime player in the global economy."
He left a suggestion for the future generation and policy makers to aid trade and business in the country.
"We have to ensure proper digitalisation of our business to cope with the 4th industrial revolution. Government has to encourage the new generation to come up with new ideas, start-ups and entrepreneurship," he said.
The policy makers need to realise "business comes first". "If we don't make life easier for young, budding entrepreneurs, we will be losing them to other countries, a case of brain drain." "The endless steps of opening a business need to be simplified. The regulators must work with the businesses as facilitators and not just policing and regulating them," he said.