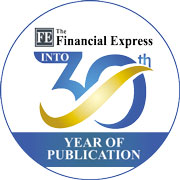 The chief of local steel products manufacturer BSRM Group viewed the shortage of gas, power and the US dollar as major hurdles to industrial development in the country.
BSRM Group Chairman Alihussain Akberali said the high flying inflation rate remained one of the hurdles. He was talking to The Financial Express in an exclusive interview.
He said, "The government can give extra cash subsidy to non-traditional exporters and earn more foreign exchange. This is very much possible."
Because of the prevailing gas, power and dollar problems, not only the private sector, "all govt projects are also suffering or will suffer eventually," he said.
"We all know our government is not at fault at all. It is the Ukraine war, the impact of which we are facing now."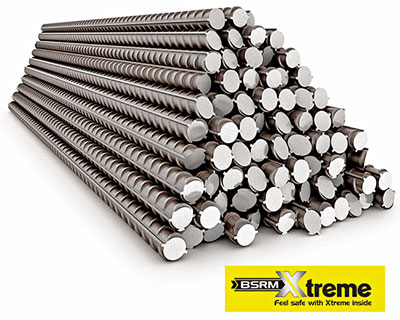 In the wake of the Russia-Ukraine war "Bangladesh has been a victim of energy and food shortages and vested foreign traders are minting money at the cost of development of poor countries," he observed.
Developed countries were busy selling arms to Ukraine. So they were not affected. However, Europe became worst affected by this unwanted war, he hastened to add.
He expressed a concern over reversal of whatever recovery the trade and business made from the Covid-19 impact.
"Almost all industries that depend on power, gas and imported raw materials will lose," he said.
He suggested the way to cool the exchange rate of dollar against the local currency.
"I feel if Bangladesh Bank approaches leading foreign banks, they may be able to raise $2/3 billion or so easily against sovereign guarantees."
"Plus government can earmark earnings from Padma Bridge, port authorities and other govt agencies for these foreign banks and get this badly-needed dollars."
"World powers can give $40 billion worth of arms to Ukraine and I am sure mobilisation of $2/3 billion will not be difficult," he said.
He pointed out the unmet promises that could raise the stake of economic zones in industrialisation in the country.
"If all promises made by BEZA are fulfilled, economic zones will be a great success. Billions are blocked of business houses as road connectivity, water availability, power, drainage, etc. still are not there," he said.
"No port is yet there in BEZA areas though these were promised, when BEZA was launched."
When his attention was drawn to other problems apart from the dollar and utility stalemate, he only referred to the Dhaka-Ctg elevated expressway.
"Dhaka-Ctg elevated expressway is a must to make the communication easy. It will boost our economy," he said.
He was asked how the government could help the businesses and industries regain the momentum after the corona outbreak.
"Simple, get bonds issued, get IMF loans and have the industries back to business before it is too late," he answered.
The government should increase prices of gas and power and thus face reality on the ground and create a level-playing field in the economy, he suggested. "Distortion in economy should be removed quickly."
His view was sought about the prevailing political problem.
He said, "It is our earnest desire that political problems be avoided at any cost, otherwise it will create a disaster."
Business houses invested trillions and if demand drops due to political uncertainty, economic activity would stop and the business houses, still not on the loan defaulters' list, would go bankrupt soon, he said.
"We appeal to both opposition and the govt to sit across the table and try and come to an amicable solution. After all, our poor need employment and economic activity should continue at any cost."
He underlined hard work as the pillar of success while suggesting the needful to do for the future generation and policy-makers in the arena of trade and business.
"Bangladesh has huge potential. We are one nation, we share one culture and one language. Very few countries in the world have such a unique advantage," he sounded elated.
"Wherever we are today it is because of our hard work and dedication as a nation. We have not received any favour from anyone. We have worked hard," he said.
"We have not begged before any country but we in the past 14 years took risks. That is why we are standing where we are today."
"The present problem we are facing is because of an undesirable war. It has broken our back. Let us all stand up and fight as a nation," he said.
"I urge all to come forward, be friends and keep our country's interest above any personal benefit and keep moving forward," he made a call to all concerned.