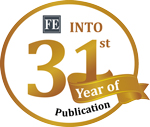 Over the recent decades, Bangladesh has experienced a profound shift in its energy acquisition and utilisation methods, demonstrating a marked move towards a more varied and sustainable energy panorama. Traditionally reliant on Middle Eastern nations for its oil and gas imports, the country has deliberately expanded its horizons to engage with global energy stakeholders, aiming to ensure enduring energy security and sustainable progress. By enthusiastically embracing renewable energy initiatives, fostering bilateral partnerships with regional and international powerhouses, and exploring innovative energy solutions, Bangladesh is shaping an all-encompassing and diverse approach to meet its escalating energy requirements. This discourse explores the dynamic energy strategy of Bangladesh, analysing its developing partnerships with countries worldwide and non-state entities, alongside its venture into the realm of nuclear energy.
Having traditionally relied on the Middle East, as mentioned earlier, particularly Saudi Arabia and Qatar, for its energy imports, Bangladesh has acknowledged the significance of broadening its energy sources to ensure long-term stability. Notably, a significant transformation in Bangladesh's energy import strategy is evident through its proactive engagement with global energy giants such as India, China, and the United States, actively exploring novel avenues for energy exploration and extraction projects. Notably, the 2022 PM-level summit with India exemplifies the heightened focus on strengthening bilateral energy cooperation, underscoring the nation's determination to expand its energy import channels.
Bangladesh's proactive efforts in attracting renewable energy investments from countries like Japan, Saudi Arabia, and the USA underscore its unwavering dedication to sustainable energy development. The exploration of energy cooperation with nations including Brunei, Oman, Indonesia, Australia, and Turkey further highlights its concerted endeavours to establish a diversified and secure energy network.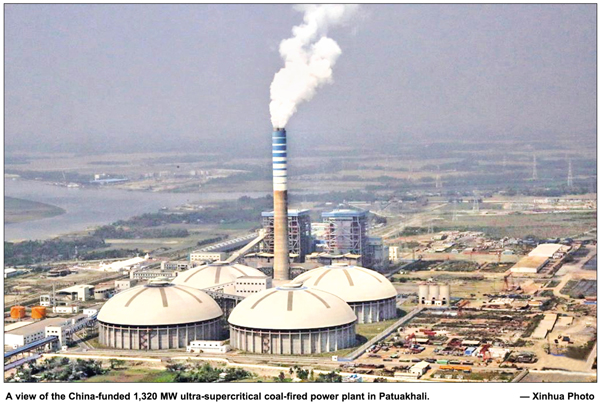 China, a substantial contributor to Bangladesh's energy infrastructure projects, has played a pivotal role in shaping the country's energy landscape. Moreover, the contributions of smaller yet influential stakeholders such as Spain and Denmark, primarily engaged in renewable energy initiatives, have deepened Bangladesh's pursuit of sustainable energy solutions. The European Union's amplified engagement in the nation's energy sector, with active participation from countries like France, Norway, Germany, and the UK, underscores the global acknowledgment of Bangladesh's evolving energy potential.
Noteworthy initiatives taken by Italy to contribute to LNG supply, coupled with the emergence of the UAE as a key player in the field, further emphasise the burgeoning network of global partnerships that Bangladesh is nurturing to fortify its energy security. Additionally, non-state entities such as the World Bank are deeply involved in supporting Bangladesh's endeavours, signifying collaborative efforts towards sustainable energy development and infrastructural growth.
Strategic Energy Collaborations: Bangladesh's Existing International Endeavours
Bangladesh's energy sector has fostered crucial partnerships worldwide, evolving into a dynamic landscape characterised by international collaborations. From sustained imports from the Middle East to transformative linkages with India, Japan, and Russia, the nation's energy trajectory continues to shape global dynamics. These strategic collaborations offer a glimpse into the diverse network driving Bangladesh's energy security and future sustainability.
Bangladesh has maintained a longstanding energy import association with the Middle East, relying on this region as its primary energy source for numerous years. This reliance continues to persist in the present day as well. In the year 2020, Bangladesh's import of crude oil amounted to roughly 1.4 million tonnes, sourced from both Saudi Arabia and Abu Dhabi. Additionally, an open tender purchase of 6.564 million tonnes of refined petroleum was approved. Saudi Arabian oil company Aramco committed to supplying 700,000 tonnes of Arabian Light Crude (ALC), while Abu Dhabi National Oil Company (ADNOC) agreed to provide an equivalent quantity of Murban to the Bangladesh Petroleum Corporation (BPC), a state-owned entity. Besides, a 15-year agreement signed in 2017 allowed Bangladesh to purchase 1.8-2.5 million tonnes of LNG annually from Qatar, starting in 2018. A proposal from the Bangladesh Cabinet Committee on Public Purchase (CCPP) proposed a total price of approximately US$775.308 million (equivalent to Tk 6,578.50 crore) for crude oil, including US$ 376.201 million for ALC and US$ 399.107 million for Murban. Moreover, authorities in Dhaka revealed plans for a 1,000-megawatt photovoltaic power complex to be developed in collaboration with a Saudi energy giant and estimated to cost around $3.0 billion and comprising up to five power units.
Several significant milestones have shaped the collaborative efforts between Bangladesh and India in the power sector. Commencing with the signing of a Memorandum of Understanding (MoU) on January 11, 2010, the partnership gained momentum, leading to the first cross-border connectivity between the two nations on October 5, 2013. Notably, the energy transfer capacity across the Behrampur-Bheramara link saw a substantial boost to 1000 MW following installation of a second 500 MW HVDC block at the Bheramara back-to-back station on September 10, 2018. Furthermore, a 400 kV double-circuit line, connecting Cumilla, Bangladesh, and Surjyamaninagar, India, was activated on March 17, 2016, fostering enhanced connectivity and reliability. Additionally, the unveiling of Unit I of the Maitree power plant marked a significant milestone, representing a crucial step towards construction of the 1,320 MW supercritical coal-fired thermal power plant in Rampal, Khulna, with an estimated expenditure of USD 2.0 billion. Notably, Bangladesh's increased electricity purchase from India in 2020-2021, worth Tk 47.12 billion (4712.91 crore), indicates the strengthening energy collaboration between the two nations, further bolstered by insights from the Indian energy research firm IRADe, highlighting the potential of transmitting 100 billion units of power through CBET by 2030. In March 2023, Prime Minister Sheikh Hasina and her Indian counterpart, Prime Minister Narendra Modi, officially launched the 'Indo-Bangla Friendship Pipeline'. The India-Bangladesh Friendship Pipeline (IBFP) is a collaborative effort aimed at transporting high-speed diesel from the Numaligarh Refinery Limited in Assam, India, to 16 districts under Rajshahi and Rangpur divisions in northern Bangladesh, facilitated by Bangladesh Petroleum Limited. While the pipeline has the capacity to transport 1.0 million tonnes of diesel annually, its initial provision for Bangladesh stands at 250,000 tonnes per year, with plans to increase it to 450,000 tonnes, exemplifying Bangladesh's persistent energy diplomacy.
In recent times, Japan has emerged as a significant partner in Bangladesh's energy sector, marked by the ongoing collaboration between the Institute of Energy Economics, Japan (IEEJ) and the Japan International Cooperation Agency (JICA) to develop the Integrated Energy and Power Master Plan (IEPMP) for Bangladesh. The IEPMP represents a groundbreaking strategy aimed at ensuring a secure and reliable fuel supply. Notably, the 1.2GW project undertaken by the Coal Power Generation Company Bangladesh (CPGCBL), with an estimated investment of $4.5 billion, highlights the scale of investment and commitment. This ambitious venture anticipates an annual coal requirement of 3.73 million tonnes, sourced from countries such as South Africa, Australia, and Indonesia via the Matarbari Port. Back in June 2014, the project secured a substantial $10.74 billion (90 million dollars) Official Development Assistance (ODA) loan from the Japan International Cooperation Agency (JICA). Furthermore, Japan's proactive engagement is evident in the environmental impact analysis conducted for the power plant by the Tokyo Electric Power Services and the JICA Study Team. Additionally, Bangladesh has sought Japan's involvement in modernizing the power and energy transmission and distribution systems in the south-western region, leveraging the economic potential facilitated by the Padma Multipurpose Bridge. Japan's ambitious initiatives, spanning a 36,000km-integrated renewable energy infrastructure, signify a focused effort to decarbonise Asia, with a target of 40 per cent renewable energy by 2040, indicating a significant step towards a sustainable energy future.
Russia has been actively engaged in collaborating with Bangladesh on various energy initiatives, including the exploration and drilling of natural gas. Notably, a series of agreements were signed between 2012 and 2015 by the Russian firm "Gazprom EP International" and the Bangladesh Oil and Gas Corporation "Petrobangla," leading to development of multiple gas wells within Bangladesh's reserves. Additionally, another significant deal was struck in 2017 for construction of two prospecting and exploration wells on Bhola Island, facilitated by Gazprom EP International and BAPEX, a Petrobangla affiliate. Moreover, Russia is also involved in the construction of a two-unit nuclear power plant at Rooppur in Bangladesh's Pabna district, with an intergovernmental agreement (IGA) signed between the People's Republic of Bangladesh and the Russian Federation on November 2, 2011. Bangladesh's recent entry into the league of nuclear energy-producing nations on October 5, 2023, is a notable milestone, demonstrating significant progress in the country's energy sector. The Rooppur Nuclear Power Plant has garnered global recognition, emphasising its critical role in Bangladesh's sustainable and secure energy future.
US corporations play a substantial role in Bangladesh's power and energy industry. They are responsible for generation of over 55 per cent of the nation's domestic natural gas supply and are prominent investors in various power projects. Notably, the utilisation of power turbines of American origin constitutes a significant 80 per cent of the total installed gas-fired power generation capacity in Bangladesh. These statistics underscore Bangladesh's determined pursuit of diversified energy resources, exemplifying the nation's concerted efforts to ensure a robust and sustainable energy portfolio.
Bangladesh's robust energy collaborations with countries such as India, Japan, Russia, and the USA exemplify its proactive stance in securing sustainable energy sources. The nation's concerted efforts, marked by its dynamic associations and forward-thinking ventures, underscore a resilient commitment to a secure and diversified energy future. As Bangladesh navigates its path toward energy sufficiency and sustainability, its strategic partnerships, bolstered by multifaceted collaborations, serve as the cornerstone for a dynamic and vibrant energy ecosystem.
Diversification in process: Engaging different partners
The transformative shift in Bangladesh's energy landscape represents a strategic part of the nation's diversification strategy. Through multifaceted collaborations with international partners, including the EU, neighbouring Nepal, Turkey, Indonesia, Australia, and Russia, Bangladesh has forged a diverse area of energy-centric diplomacy. These alliances highlight the nation's proactive engagement on the global stage as it endeavours to chart a course toward sustainable and renewable energy sources.
During the Global Gateway Forum on October 25, 2023, the President of the European Commission, Ursula von der Leyen, along with Prime Minister Sheikh Hasina, initiated talks on a fresh Partnership and Cooperation Agreement to enhance the EU-Bangladesh relationship. At the event, the EU, along with the European Investment Bank (EIB), inked deals totalling €400 million for renewable energy initiatives. These agreements aim to support the sustainable green evolution of Bangladesh's power sector and assist the country in meeting its climate mitigation objectives.
Bangladesh is considering importing LNG from Brunei to diversify its energy sources and meet its growing demand. With plans for a 10 to 15-year agreement, the country aims to secure 1.5 million tonnes of LNG from Brunei, alongside its existing agreements with Ras Laffan and Oman. A visit by Brunei's Sultan Haji Hassanal Bolkiah on 16 October 2022 to Dhaka resulted in a memorandum of understanding (MoU) for long-term energy cooperation, emphasising LNG and other petroleum products' supply. Both nations expressed interest in enhancing bilateral trade and investment, exploring opportunities in Halal trade, and considering potential areas of investment partnership for mutual benefit. Discussions also included importing additional petroleum products, such as diesel, to support Bangladesh's energy requirements.
Nepal's potential for hydropower generation offers to serve Bangladesh as a reliable electricity export partner, fostering regional energy trade. Recent discussions culminated in a monumental 25-year power sale agreement, highlighting the profound implications of this collaboration. Nepal Electricity Authority's affirmation of the accord underscores the countries' unified energy goals, showcasing their shared strategic vision. This alliance not only strengthens economic prosperity but also promotes regional stability and connectivity. The agreement's realisation depends on a broader tripartite accord involving Nepal, India, and Bangladesh. Additionally, plans for a trilateral power trade agreement underscore the commitment to sustainable long-term power exchange, prioritising the region's energy cooperation.
Oman emerges as a new energy partner for Bangladesh, fostering a collaborative nexus poised to redefine the nation's energy landscape. A diplomatic overture on March 14, 2023, set the stage for an augmented energy alliance, reflecting Bangladesh's call for diversified commerce and heightened energy cooperation. This synergy resonates as a strategic response to the global energy upheavals, establishing Oman as a catalyst for energy resilience. Beyond energy dynamics, this partnership paves the way for economic growth, technological advancements, and cross-sectoral bonds. Bangladesh's adept energy diplomacy, symbolised by this alliance, positions it as a beacon of self-sufficiency and global governance prowess in the energy domain.
Bangladesh's energy sector has recently received substantial proposals from Indonesia for joint-venture (JV) investments worth over $1.3 billion, potentially bolstering bilateral relations. During a meeting between Indonesian Ambassador Heru H Subolo and Foreign Secretary Masud Bin Momen on June 14 2022, the impressive socioeconomic progress under Prime Minister Sheikh Hasina's leadership was highlighted. Emphasizing the need for collaboration amidst pandemic-induced challenges, Secretary Masud stressed the shared values relating to democracy and tolerance between the two nations. Additionally, Indonesia's plan to invest over $1.2 billion in Bangladesh's energy sector signals a promising pathway for future economic cooperation, aligned with Bangladesh's pursuit of diversified energy sources.
Jeremy Bruer, Australian High Commissioner to Bangladesh, has affirmed Australia's commitment to spearheading an Indo-Pacific clean energy supply chain project and providing renewable energy resources to support Bangladesh's economic development. Australia's plans to invest $20 billion in low-emission technologies, coupled with an additional $80 billion of private sector investment, highlight the nation's dedication to the global clean energy transition. The exploration of collaborative efforts in offshore gas exploration and renewable energy, as outlined in the Trade and Investment Framework Arrangement, underscores the potential for a robust energy partnership between Bangladesh and Australia. In light of Bangladesh's pursuit of greener energy, capacity building in the renewable energy sector through Australian expertise can foster stability and growth.
On November 16 2022, Mustafa Osman Turan, Turkey's ambassador to Bangladesh, expressed Turkey's readiness to act as a transit country for Bangladesh's energy supply. Turkey's energy limitations position it as a transit nation rather than an energy provider. Turan mentioned the Russian Federation's interest in Turkey serving as an energy hub for gas and oil transfer to Europe, indicating the potential for a beneficial collaboration between Bangladesh and Turkey.
Renewable energy stands to fortify Bangladesh's energy security by diminishing its reliance on imported fossil fuels, with the government's ongoing efforts focused on finalising the Integrated Energy-Power Sector Master Plan (IEPSMP) by the year-end to steer the nation towards a low-carbon future. Bangladesh currently possesses an installed power production capacity of 22,482 MW, predominantly fuelled by gas, heavy fuel oil, coal, and high-speed diesel. To achieve the goal of producing 40 per cent of its electricity from renewable sources by 2050, Bangladesh has outlined three distinct phases, with a deliberate reduction in gas-powered electricity and a substantial increase in renewable energy generation over the upcoming decades. Recent shifts in energy policy, including the abandonment of 10 coal-fired power plant projects in June 2021, signify a strategic move to reduce coal in Bangladesh's energy strategy. This transition is complemented by active international collaboration and financing from institutions such as the World Bank, Japan, China, the Asian Infrastructure Investment Bank (AIIB), and the United States, reflecting a concerted effort to bolster the country's renewable energy sector and foster sustainable development. The European Union's substantial funding initiative, further solidifying its partnership with Bangladesh, not only facilitates the nation's transition to a sustainable energy landscape but also spurs economic investments, technological advancements, and academic and research exchange.
Bangladesh's dynamic collaborations with nations like Nepal, Turkey, Indonesia, Australia, and Russia reflect its profound commitment to sustainable energy initiatives. The nation's strategic alliances and ambitious energy plans serve as a beacon of its progressive vision and resilience in the face of global energy challenges. By fostering international partnerships and embracing diverse energy sources, Bangladesh paves the way for a sustainable and secure energy future, poised to drive economic growth, promote regional stability, and foster technological innovation. Through these visionary partnerships, Bangladesh continues to pioneer an energy landscape that epitomises sustainability and global cooperation.
Conclusion
Bangladesh's proactive endeavours to diversify its energy sources and bolster global partnerships underscore its unwavering commitment to achieving sustainable development goals and ensuring enduring energy security. By fostering collaborations with a diverse array of countries and non-state entities, Bangladesh is not only expanding its energy portfolio but also embracing renewable energy solutions and exploring nuclear energy possibilities. This multi-faceted approach serves as a testament to the nation's determination to provide resilient and sustainable energy infrastructure, imperative for its sustained economic growth and environmental preservation. As Bangladesh continues along its trajectory of energy diversification and sustainability, its strategic partnerships and innovative initiatives are poised to pave the way for a more secure and environment-focused future for the nation.
Syed Raiyan Amir is a Research Associate at the KRF Center for Bangladesh and Global Affairs.