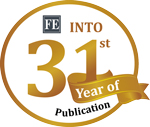 In various dimensions within our socio-economic paradigm, we have been facing difficulties that have been casting shadows. This has partially been due to the current geo-strategic paradigm and issues emanating from conflicts in different parts of the world. These factors are having an osmotic effect also within our horizon.
However, relevant private and public sectors appear to be taking measures underlining cooperation as an important step towards our country moving forward and overcoming emerging obstacles. They are also suggesting significant measures that need to be undertaken quickly.
As already underscored by the Bangladesh Garment Manufacturers and Exporters Association (BGMEA), there is a need for more simplification of business procedures, diversification of exports and investment in technology adoption to enhance productivity and competitiveness in the industrial sector. Very correctly, these factors are crucial if we have to move forward with regard to not only obtaining greater investment from abroad but also confidence in our economic activity.
The BGMEA has in this regard pointed to the impressive progress made by Bangladesh in different socioeconomic fronts driven by the industrial sector and drawn attention to the fact that the country has more potential to achieve because of the ever-changing landscape of emerging customer preferences. They have also engaged in discussions about the current state of global trade, its impacts on the export sector, strategies to address challenges, and steps to further promote trade and business in the country.
In the recent past, business leaders have underscored the important role of industrial development in realising the vision of a more developed Bangladesh, and the growth of skilled manpower and stressed the need for creating a business-friendly environment to boost trade and investment. They also underlined the importance of developing infrastructure to meet the growing demand of the expanding trading sector. They especially emphasised removing obstacles from the way of business to expedite the growth of industries.
Another positive dimension is slowly emerging for Bangladesh. The Federation of Bangladesh Chambers of Commerce and Industry (FBCCI) and the European Union (EU) have recently reaffirmed their commitment to bolster trade relations between the two regions.
The EU Ambassador to Bangladesh, Charles Whiteley, and FBCCI President Mahbubul Alam have expressed their commitment to strengthen bilateral relations between Bangladesh and the EU. The FBCCI has also conveyed its sincere appreciation to the EU for providing Bangladesh with an additional three-year transition period to enjoy Everything But Arms (EBA) facilities until 2029. This is good news as this year marks the 50th anniversary of Bangladesh's diplomatic relations with the European Union, underscoring the enduring commitment to friendship between the two regions.
The FBCCI has also highlighted the EU's significance as the largest export destination for Bangladesh, accounting for approximately 45 per cent of Bangladesh's total exports in fiscal year 2022-23, particularly in the Ready-Made Garments (RMG) and frozen food sectors. Quite correctly, the FBCCI during their discussion has lauded the EU's dedication to climate action in Bangladesh and its support for investment in environmentally friendly technologies. It may be mentioned that such support will encompass climate-smart infrastructures, renewable energy, resilient supply chains, improved water management, human resource management, coastal barriers, industrial pollution control, and food security. It is understood that a request was also made by FBCCI to the EU to help guide Bangladesh in formulating and implementing carbon reduction policies.
In a significant move towards a more sustainable and environmentally friendly future, the European Union has also pledged substantial financial and technological support to Bangladesh's ambitious "Green Energy" transition. The Team Europe Initiative on Green Energy Transition (TEI GET), co-chaired by Germany and the EU, includes EU Member States Denmark, France, Italy, Spain, Sweden, The Netherlands, the European Investment Bank (EIB), as well as Norway and Switzerland, all ready to support Bangladesh's journey towards green energy.
The state minister for Power, Energy, and Mineral Resources recently confirmed that the European Union would be providing Bangladesh with approximately €395 million for this green energy initiative. The EIB will play a pivotal role in this endeavour by providing financial support, including €45 million as a grant, while the remaining €350 million will be offered as a loan. This financial support represents major strides towards the realisation of Bangladesh's green energy ambitions. The financial support from the European Investment Bank (EIB) is also a testament to the international community's recognition of Bangladesh's commitment to combating climate change.
This partnership marks a positive gesture for Bangladesh's government as it seeks to transform the country, largely relying on renewable energy sources. Bangladesh has set a commendable target to generate 40 per cent of its total energy from renewable sources, reinforcing its commitment to a cleaner, greener future. This bold step will not only contribute to environmental conservation but also enhance energy security and sustainability in the country.
At the Glasgow climate summit in 2021, Bangladesh made a significant pledge to reduce carbon emissions by 89.47 million tonnes by 2030. This pledge underscores the nation's dedication to promoting renewable energy, energy efficiency and conservation.
Bangladesh has already made considerable progress in adopting renewable energy sources and attracting foreign investments. For instance, a joint venture led by the Saudi-based ACWA Power Company and two local firms will establish Bangladesh's largest solar power plant in Rampal upazila of Bagerhat, with an investment of $430 million.
With the support of European nations and international partners, Bangladesh is well ahead on its way to achieving its green energy goals and contributing to a more sustainable, clean, and prosperous future for all.
Over the past decade, Bangladesh has made notable progress in renewable energy, with the capacity to generate renewable power increasing from 329MW in 2013 to 775MW in 2022, as reported by the International Renewable Energy Agency. These achievements underscore the nation's commitment to producing electricity from renewable sources. Bangladesh has been making strides in adopting renewable energy sources and attracting foreign investments. A joint venture led by the Saudi-based ACWA Power Company, along with two local firms, agreed to establish Bangladesh's largest solar power plant in Rampal upazila of Bagerhat, with an investment of $430 million. The Netherlands is apparently also ready to invest around $1.4 billion in wind energy. Our state minister for Power, Energy, and Mineral Resources has remarked that they have already completed the pre-feasibility studies and are now working to complete the feasibility studies. US Ambassador to Bangladesh Peter Haas has also informed that the American investment firm Blackstone was actively exploring opportunities to invest in Bangladesh's solar energy sector. It is understood that the concerned agreement could be taken forward after the last week of October when Prime Minister Sheikh Hasina completes her visit to Brussels, Belgium. This will gain momentum because the prime minister might attend the signing event.
It needs to be understood that Bangladesh's 2.9 per cent of power came from renewable sources in the last 10 years. The International Renewable Energy Agency has, in this regard, observed that in 2013, Bangladesh had the capacity to generate 329 MW of renewable power, but this had risen to 775 MW in 2022. The IREA has highly appreciated the government's efforts for prioritising renewable energy generation as part of its development march with an eye on a pollution-free environment. As indicated by CPD, renewable energy will also facilitate technical movement forward and will generate support for better economic, social, and environmental aspects.
Mentioning various measures of the government to address macroeconomic challenges, the International Monetary Fund (IMF) has observed that Bangladesh's economy is on the right track. The IMF Director for the Asia and Pacific Department (APD), Krishna Srinivasan, has in this context observed that "I think, the economy is on the right track in terms of meeting the objective of the programme, getting inflation under control and addressing macroeconomic challenges given the difficult global environment." This is a good remark for Bangladesh. The IMF director said this while speaking at a press conference on 'Economic Outlook for Asia Pacific' as part of the Annual Meetings of the World Bank Group and IMF at Marrakesh in Morocco.
Srinivasan also said that the authorities in Bangladesh have taken significant measures to address macroeconomic challenges and that "they have not only tightened monetary policy to reduce inflation but have also allowed a more flexible exchange rate." He similarly focused on Bangladesh's efforts in increasing revenue collection to support both development objectives and infrastructure objectives.
Such an effort, according to economists, will assist in advancing growth-enhancing reforms. We all know that raising government revenue ratios from low levels would allow for additional spending on important needs such as education and infrastructure, while keeping public debt in check. One has to also agree with his observation that strengthening multilateral and regional cooperation and mitigating the effects of geo-economic fragmentation are vital for Asia's economic outlook in coming years.
Bangladesh consequently is trying to focus on reforms that lower non-tariff trade barriers, boost connectivity, and improve business environments - essential to attract more foreign and domestic investment across the region including Bangladesh.
Another important economic aspect is also receiving particular attention from the relevant authorities in the government. It relates to a clear farmer-friendly policy within the agricultural loans sector. During COVID, as global supply chains broke down and the whole world, including Bangladesh, had to go on lockdown - farmers were still working on fields so the country would not face food shortages. However, when marginal farmers needed funds or loans -- they usually had to rely on loans from NGOs, moneylenders, or relatives that came with high interest. Bank-credited agricultural loans, which have an interest rate of only 4 per cent-8 per cent were quite often disbursed through NGOs, which then disbursed the funds to farmers at much higher double or triple interest rates. Seeing the situation, Bangladesh Bank has set a target of 50 per cent disbursement of agricultural and rural loans in 2024 through the banks' own network. Last year, a total of 3,618,545 farmers received farm loans. The Bangladesh Bank has also increased the amount of agriculture and rural loan disbursement for banks to Tk 35,000 crore.
These measures are helping to restore hope in our future. We need to remember that despite challenges, we have become a part of the digital world and will soon step into the courtyard of a nuclear-powered "Smart Bangladesh".
Muhammad Zamir, a former ambassador, is an analyst specialised in foreign affairs, right to information and good governance.