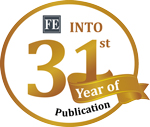 Bangladesh increasingly relies on liquefied petroleum gas (LPG) to feed mounting energy demand in households, automotives, commercial entities and industries as private firms are building the alternative fuel empire countrywide amid piped-gas freeze.
The private sector itself is developing necessary infrastructure and ensuring smooth supply chain to reach this clean fuel to the doorsteps of end-users by investing billions of taka, trade sources said.
Country's private companies currently import over 98 per cent of domestic LPG needs at their own cost, while only around 2.0 per cent is arranged by the state-owned LP Gas Ltd, a wholly owned subsidiary of Bangladesh Petroleum Corporation (BPC).
The proactive role by private sector to meet the country's growing energy demand by supplying LPG gives the government a sigh of relief as a significant portion of energy demand is being met by private sector without state subsidy. The government has to shoulder the burdens of importing other fossil fuels like petroleum oil, and liquefied natural gas (LNG), and coal by pouring billions of taka every year as subsidy.
LPG is a capital-intensive venture and the private sector has invested around Tk 3.50 billion over the past several years to cater growing demand for LPG from different types of consumers, according to the LPG Operators Association of Bangladesh (LOAB).
Moreover, they pay around Tk 6.50 billion as value-added tax (VAT) and Tk 2.0 billion as advance income tax (AIT) annually to government exchequer - the National Board of Revenue (NBR).
Privately owned LPG operators have so far provided around 400,000 employments and some 4.0 million people, including their families, are directly benefited.
Driven by large investment by private sector, LPG consumption in Bangladesh has almost trebled over the past half an era. Bangladesh currently consumes around 1.50 million tonnes of LPG annually, in a leap from around 650,000 tonnes during 2017.
The LPG market in Bangladesh started growing significantly after a government decision to suspend piped-gas connections to household consumers in 2009.
Despite the ban on household gas connections for more than an era, the government did not have to face any significant resentment from the consumers as the private LPG operators have come up to feed the household demands for cooking fuel.
The LP-gas consumption in automotives, restaurants and other commercial entities increased afterwards to cope with the country's dwindling natural-gas reserves and production.
Several policy supports from the government, which include duty waivers on import of LPG and its necessary machinery, are also helping a greater switch to consumption of LPG in Bangladesh.
To further augment the consumption of LPG and ensure its use as an alternative to expensive conventional fossil fuels, the private operators are providing LPG cylinders at less than half the production costs, which in turn is increasing financial burden on companies.
An imported cylinder of 12-kg capacity costs a company around Tk 2,000 to Tk 2,200 but it is being sold to consumers at around Tk 900 to Tk 1,100 just to popularize its use.
Despite huge investments and desperate efforts to ramp up the use of LPG, the private sector is now struggling to survive and continue business in this sector in a change of fortune, sources in the trade circles say.
Selling LPG cylinders to steel re-rolling mills and 'cross-filling' of LPG in cylinders are among other major challenges the sector is navigating.
The companies usually sell LPG cylinders to end-users at lower than the manufacturing costs as incentives to grab the market share. "But selling the LPG cylinders by a certain quarter to steel manufacturers is a growing threat to the sector," one of the traders said.
A section of unscrupulous businessmen are involved in the cross-filling of LPG in cylinders through which they tamper with the volume of LPG in cylinders after receiving the fuel from the companies.
Meanwhile, LPG consumption in Bangladesh has almost trebled over the past six years riding on mounting consumption in households, commercial entities, vehicles and industries.
The country consumed around 650,000mt LPG in 2017 in a rapid rise from around 400,000 mts during 2016, and 250,000 mt during 2015, said sources.
Bangladesh's LPG consumption has grown rapidly since 2016 mainly due to favourable government policy, duty waivers on import of LPG and its necessary machinery. "Government strategy to popularize LPG consumption across the country instead of piped natural gas to cope with fast depletion of local natural gas reserves is also attracting local and international firms to come and invest in LPG sector heavily," says one industry insider.
Another push comes from a crackdown on natural-gas pilferage. Government's continued drive against illegal piped-gas connections, especially to households and commercial units, is also propping up LPG use in Bangladesh. The LPG firms are also increasing their individual storage capacity to ramp up LPG business.
Despite the LPG business being on the up-and-up, consumption of the gas in Bangladesh is much lower compared to that in neighbouring India. Per-capita LPG consumption in Bangladesh is around 8.0 kilogram, which is 19kg in India.
Bangladesh market now consists of 40 million LPG cylinders and some 5000 dealers, and 60,000 retail sellers involved in the business.
Retail-level LPG price has been fixed by Bangladesh Energy Regulatory Commission (BERC) since April 2021 following a court verdict over a case of the Consumers Association of Bangladesh (CAB). The commission has devised a formula through public hearings based on which it fixes LPG prices in the first week of every month for selling by the distributors in that particular month, which, however, is not reflected in the market.
The LOAB, however, has hailed the BERC-set pricing formula as 'faulty,' saying that the pricing formula did not reflect the proper cost and assumed 'improper' profit of private operators. There were discrepancies while calculating costs in some five to six cost components of the operators, which include freight, returns on equity, margin of distributors and retailers, in the pricing formula. For such lacunae, the LPG operators "are paying the price", it noted.
The association welcomed the commission's consideration of the Saudi Aramco CP as the benchmark for fixing LPG prices for the domestic market.
Private operators, however, now see dollar crunch and commercial banks' unwillingness to open LC for LPG import as the main challenges. Due to delayed LC payment, many global LPG suppliers have become reluctant to supply the fuel to Bangladesh market.
Many private LPG operators are failing to repay monthly installments against bank loans they borrowed to set up LPG-bottling plants, cylinder- manufacturing factories and maintaining overall business operations.
"To come out of the overall crisis through an amicable way, the government as well as the central bank and the BERC should come forward immediately to safeguard private investments worth around US$3.5 billion in LPG sector," LOAB maintains.
The government, especially the central bank, should take initiative for timely transmission of LCs by allotting the greenback to come out of the crisis, traders said.
Payments against LPG-import LCs should be disbursed within due date to avoid future uncertainty of delivery, they said. The commercial banks should ensure long-term loan at minimum interest rate to LPG companies to ensure smooth business maintaining growth.