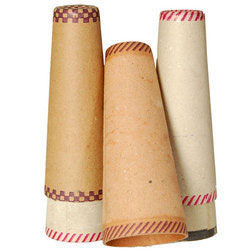 Finance Minister AHM Mustafa Kamal proposed to make necessary amendment to the rules and reduce VAT on paper cone manufacturing from 15 per cent to 5 per cent in the next fiscal year to help the country's light engineering sector flourish.
The year 2020 was declared as 'Light Engineering Products Year' by the prime minister, he said in his budget speech on Thursday.
The proposal came to make the provisions of exemption easier for production of capital machinery by the light engineering sector so that it may flourish, the minister added.
Talking to the FE, Bangladesh Engineering Industry Owners' Association (BEIOA) president Abdur Razzaque said it is a welcoming move.
In a pre-budget programme earlier, he said his association placed some specific demands to flourish the sector, but those were not reflected in the proposed budget as per their expectations.
His association will hold a press conference very soon to give its formal reaction in this regard, he added.
Inadequate working capital, shortage of skilled manpower and absence of necessary infrastructure facility are taking its toll on the desired growth of local light engineering sector, industry insiders said.
Despite having its immense potential, the country's light engineering sector fails to flourish at expected level due to such reasons, according to them.
Some 10,000 types of products especially spare parts of sectors like agriculture, garment, textile and jute mills, paper mills and poultry farms are manufactured at light engineering units.
The sector is recognised as 'the mother of all industries' as it provides backup support of spare parts and repairs to almost all sectors like plastic, cement, paper, jute, textile, sugar, food processing, railway, shipping and garment.
The data available with the Export Promotion Bureau showed that engineering products fetched $293 million in the fiscal year 2019-20.
The sector provides employment to 600,000 people involved in 50,000 micro-enterprises and 10,000 small and medium enterprises.