Teacher, staff recruitment
ACC starts probe into irregularities by KAU ex-VC
---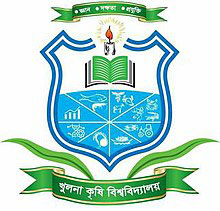 KHULNA, Jan 24 (UNB): Anti-Corruption Commission (ACC) has started an investigation against former vice-chancellor of Khulna Agricultural University (KAU), Dr Shahidur Rahman Khan, for his alleged involvement in irregularities in the recruitment of 426 teachers and staff members for the university.
KAU authorities on Monday submitted documents related to last three years' recruitment activities to the ACC.
The development came after a national daily published a report in September last year stating the irregularities in the recruitment process of KAU. It said that some 426 teachers and staff members were appointed for KAU against 350 students and also 43 departments were opened in just three years.
Later, the University Grants Commission (UGC) conducted an investigation and found anomalies in the recruitment.
Based on the report, the education ministry on August 03 last year ordered cancellation of the appointment of 73 teachers and staff members including the relatives of the vice-chancellor.
In November last year, ACC took a decision to investigate the irregularities in the recruitment process of KAU and assigned Ershad Mia, deputy director of the ACC, to lead the investigation.
The investigation officer on January 2 sent a letter to the university authorities asking to submit recruitment related documents including recruitment notices, candidates' applications and written test records by January 10.
The anti-graft agency also requested university authorities to submit a probe report if any investigation was conducted previously in this connection.
Later, the inquiry officer extended the deadline till January 23 following the application of university authorities.
---
---
---
---