Levying a tax on marriage gives a bad taste in the mouth. It is like spoiling a happy party. But when marriages are somehow questionable and at times a craze or just a fun game, perhaps no one, except the marriage maniac, finds reasons for grumbling. Sure enough, there may be genuine reasons for tying the knot for the second, third or even fourth time. There is no mention of doing this for the fifth or more times.
The idea is that no one will defy the Bangla dictum, "nara beltala jai k'bar! (a victim is unwilling to experience the same ordeal again". And also the religious sanction for the majority community should discourage one from taking this extra step. But what if a marriage-crazy fellow trespasses the religious boundary? Instead of paying a hefty tax or fine, he may argue that the law book has not stipulated taxation of marriages beyond the fourth time and hence he is free to tie the knot as many times as he wishes once he has crossed the threshold of marrying for the fourth time.
Before taking this issue of polygamy for a detailed and field-level analysis, let's see what the Dhaka South City Corporation has in mind about levying taxes of different slabs on each of the successive three permissible marriages after the first. Primarily, it is intended to garner some revenue. However the unspelt intention is to discourage polygamy. So, the DSCC is moving ahead with the plan of imposing taxes on second, third and fourth marriage. The tax, understandably, will be heavier for each subsequent marriage. Under the Municipal Corporations (Taxation) Rules-1986, the DSCC will impose taxes on each marriage after the first one.
In case of the first wife's death, the second marriage will require a nominal tax of Tk 100, but if a wife is taken during the lifetime of the first, the amount of tax will rise to Tk5,000 and to Tk 20,000 during the lifetime of both first and second. Following the same rule, the tax amount will be Tk 50,000 in case of the fourth marriage. There is, however, exceptions to this rule. For example, if the wife suffers from mental disorder or cannot produce children, the groom has to pay a small amount of Tk 200 as tax on a marriage.
Now can this be a deterrent to polygamy still prevalent among illiterate and barely literate people in lower segments of society? One of the reasons behind proliferation of population at this level is several unaccounted for marriages ---at times literally uncountable numbers of making and unmaking of families. A thorough study of the single-mother families in urban slums and the 979,728 street children in Bangladesh as estimated by the Unicef last year, may surely throw some light on this alarming trend of broken families. Another is, of course, child marriage that contributes to the vicious cycle of poverty, illiteracy and crimes of various types.
The fact is that many of the slum dwellers are not permanent residents there. They can move from one to another. Also, many uneducated youths and men from villages come to Dhaka for some kind of employment. They lead a single life and due to the congested and crowded living, sharing kitchen, bathroom and toilet, the chances of developing familiarity between opposite sexes are high. The familiarity takes turn for emotional attachment but their hard life does not take a long time for them to learn a lesson or two.
Men who have left wives in villages pretend to be single and take wives for convenience. In case of infatuation for a girl or woman where there is opposition from family or present husband, married men simply elope with the one they seduce. These are unregistered marriages. Quite a number of such intriguing men use such deceitful marriages (because in their new temporary address they declare they are husbands and wife) for personal benefit. In most cases, they live on the wives' income and even get hold of the savings if the latter have any, occasionally doing some day labourer's jobs. In extreme cases, they spend all their income on liquor or drug, leaving the family to starve.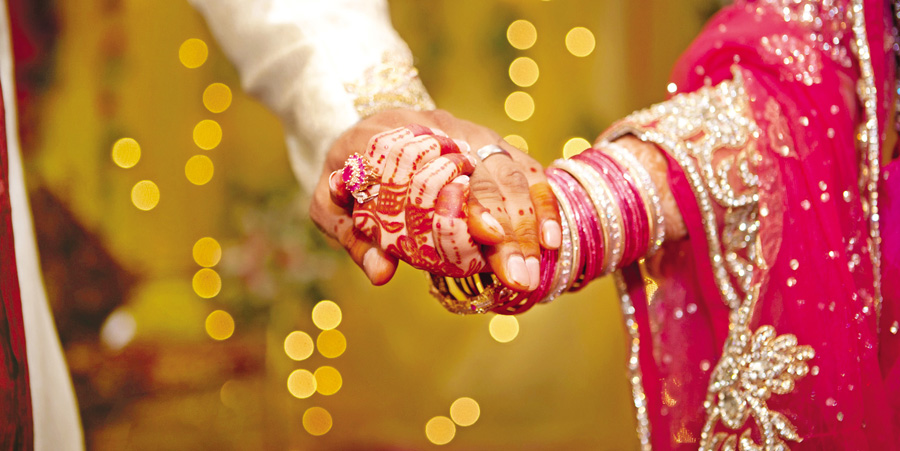 Sometimes it is most painful for women when they are abandoned with children. Mothers try as much as they can to bring up their children single-handedly. In case they fail, the young ones run away to become street children. The tragic saga of slum life with single mothers struggling and some debauch marriage fanatics taking advantage of helpless girls and women from desperate families in slums goes on. In slum conditions with no way of tracking down those who flee, it is difficult to take into account who marries whom and how many times. Those doing so with an ulterior motive are the last ones to be tracked down. But taxes on marriage would have all-round benefits in such an environment. If a well-documented national database had been there and one had to mandatorily submit one's basic information for renting even in slum, such tragedies could be avoided or the culprits brought to justice. A deterrent of this order would benefit society in many ways by restraining a repeat generational slide in the trap of poverty, uneducation and unculture.