All indices of the country's prime bourse again plunged more than 1.0 per cent each on Tuesday.
The DSEX, the main index of the Dhaka Stock Exchange (DSE), went down by 62.87 points or 1.18 per cent to settle at 5,260.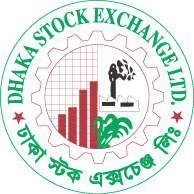 The DSE market capitalisation shed Tk 281 billion in the past three months' slump, and the benchmark index eroded 690 points or 11.60 per cent during the period under review.
Turnover, another important indicator of the market, also fell below Tk 3.0 billion-mark, and reached Tk 2.98 billion, which was 15 per cent lower than the previous day's Tk 3.51 billion.
Prices of 78 per cent issues traded on the DSE floor declined on the day, as out of the 342 issues traded, 267 declined, 34 advanced, and 41 remained unchanged.
Following the sharp fall, a group of aggrieved investors took to the streets again on Tuesday. The small investors staged demonstration in front of the DSE Building at Motijheel under the banner of 'Bangladesh Pujibazar Biniogkari Oikya Parishad'.
They also demanded immediate resignation of M Khairul Hossain, Chairman of the Bangladesh Securities and Exchange Commission (BSEC), for his 'failure to protect the investors' interest'.
Market analysts cited some reasons, including dearth of quality stocks, lack of investors' confidence, and shortage of liquidity etc, for the latest erosion in stock prices.
Finance Minister A H M Mustafa Kamal on Monday said he does not see any major problem in the prevailing trend of the capital market.
"I think the (capital) market is on the right track," said Mr Kamal while talking with reporters after a pre-budget meeting with the BSEC officials at its office in the city.