The central bank has fixed a flat 9.0-per cent interest rate for financing onion imports to help rein in the soaring prices of the spice in the local market.
A circular to this effect was issued on Wednesday, which will remain in force until December 31 this year.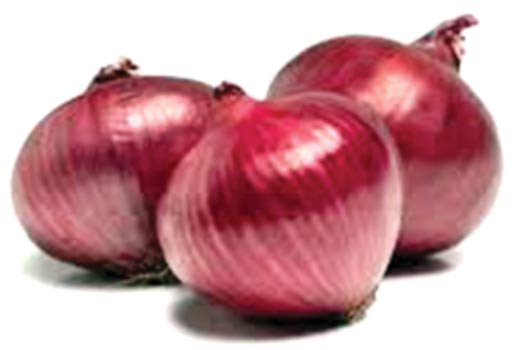 Meanwhile, onion prices declined both at retail and wholesale outlets in the capital the same day.
Traders sold local onion at Tk 68-72 a kg, Indian at Tk 62-65 and Burmese at Tk 58-60, according to trading sources at Shyambazar, a major onion wholesale hub.
It was Tk 92-108 for local, Tk 92-95 for Indian and Tk 80-88 a kg for Burmese varieties there a day before.
Market sources attributed this fall in onion prices to increased imports and steps like open market sale of the item to ease the market.
On Wednesday, local varieties retailed at Tk 100-110 and Indian onion at Tk 90-95.
On Tuesday, Indian and Burmese onion varieties sold at Tk 110-120 a kg. Local varieties sold at Tk 120-130.
Ramjan Ali, a retailer, said they collected onion wholesale at higher rates.
He, however, told the FE that retail prices would fall soon in line with a downtrend in wholesale rates.
Shahidul Islam, a Shyambazar wholesaler, said prices of some Burmese and local varieties declined for increased supplies to the market.
He accused retail traders of manipulating onion prices despite sufficient supplies and an export ban by India.
Earlier, Bangladesh Tariff Commission member Shah Md Abu Raihan Alberuni said of 0.3 million tonnes of onion in stock now to meet two months' demand.
Besides, substantial amounts of onion are also being imported from Myanmar and a process is well under way to import the item from Egypt and Turkey.
The state-run Trading Corporation of Bangladesh (TCB) is also operating OMS in the capital, but its supply is insufficient against demand.
Earlier in the day, commerce minister Tipu Munshi said onion prices would come down within a couple of days.
He was talking to reporters at his ministry.
"Some 483 tonnes of onion reached Tecnaf from Myanmar today (Wednesday). More consignments will also arrive today. So, prices will start falling in a day or two."
"Import from Turkey is underway," Mr Tipu said.
India steeply raised minimum export price of onion. Later, it banned exports of all varieties of onion.
Mr Tipu said market monitoring of onion prices has already been heightened across the country.
Increased production of the item can only help overcome this situation in the country, he asserted.
Our Chattogram correspondent adds: Onion prices registered a fall on Wednesday following monitoring by Chattogram district administration at wholesale and retail levels in the port city.
Onion was traded wholesale at Khatunganj, Asadganj and Chaktai at Tk 50-65 a kg, but it retailed at Tk 80-90.
Chattogram acting deputy commissioner Yasmin Parvin Tivrejee said, "Chattogram district administration has started monitoring the wholesale outlets here."
There is no crisis of onion in Chattogram. Besides, onion imports from Myanmar and Egypt and China continue, she told the FE.
Ms Tivrejee said, "Some dishonest importers and wholesalers tried to create an artificial crisis in the market. So, we're operating mobile court and monitoring the market daily."
Meanwhile, Hathazari Upazila Nirbahi Officer Ruhul Amin raided Hathazari Bazar and seized 5.0 tonnes of onion from a cement godown the same day.
He said, "We seized 5.0 tonnes of onion from a cement godown owned by one Amir Hossain who stocked only to create an artificial crisis in the market."
However, TCB is yet to sell onion in the port city. The prices of onion, therefore, are not under control yet.
Our Cox's Bazar correspondent reports: Onion is coming from Myanmar through Teknaf daily, but prices are not falling in the local market.
Sources said 780 tonnes of onion reached Teknaf land port on Wednesday by seven trawlers. Four more trawlers with 500 tonnes are waiting to unload in the Naf river.
Teknaf Land Port sources said onion import from Myanmar started since September 05.
A total of 3,574 tonnes of onion were imported from Myanmar in September. In July, 84 tonnes were imported. But no onion was imported in August.
Crooked traders earlier manipulated the market despite abundant onion supplies.
Cox's Bazar district administration issued a directive on Tuesday, asking traders to sell onions at Tk 70 a kg, but to no avail.
Traders were still selling onion at Tk 100 per kg in the district till Wednesday evening.
When contacted, Teknaf land port customs super Absar Uddin said onion import from Myanmar is ongoing.
More onion-laden trawlers are expected to reach Teknaf today (Thursday).
[email protected], [email protected], [email protected] and [email protected]