---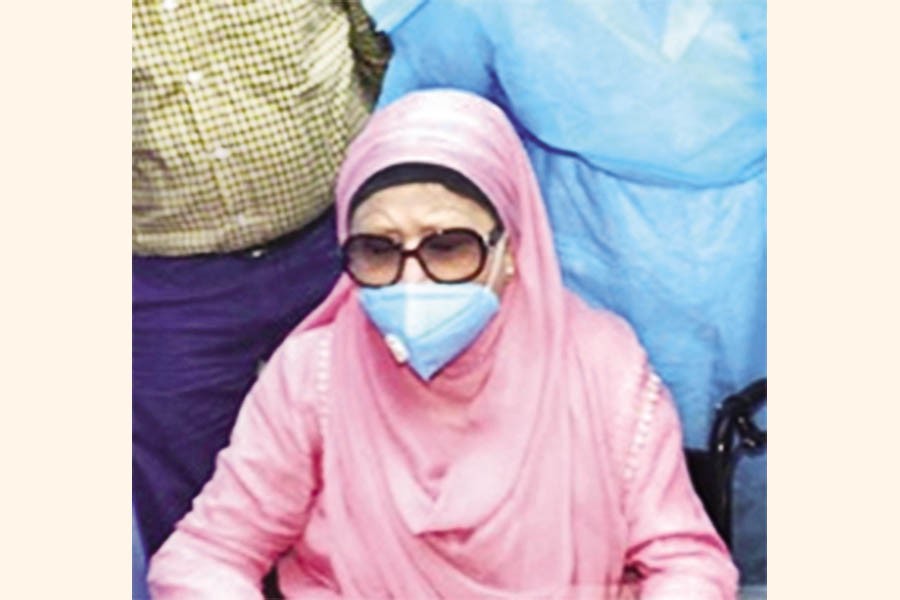 BNP Chairperson Khaleda Zia, admitted to Evercare Hospital last week with Covid infection, was shifted to the coronary care unit (CCU) of the hospital on Monday with breathing problems, reports UNB.
"Madame was having shortness of breath in the morning. We've taken her to the CCU around 4pm," said her personal medical team member Dr AZM Zahid Hossain.
"Her condition is now stable and the breathing problem eased slightly," he added.
On Wednesday last, a 10-member medical board, headed by Prof Shahabuddin Talukder, was formed for the treatment of Khaleda at Evercare Hospital a day after her admission there for a thorough health checkup.
Khaleda Zia tested positive for Covid-19 test on April 10 as eight people at her residence were infected with the virus. She underwent the second Covid-19 test on April 24 and her report was positive.
Amid the coronavirus outbreak, the government freed Khaleda Zia from jail for six months through an executive order suspending her sentences on March 25 last year.
---
---
---
---