Private commercial banks (PCBs) will devise strategies for curbing the volume of non-performing loans (NLPs) in the banking system.
Chairman of the Association of Bankers, Bangladesh (ABB) Syed Mahbubur Rahman has been assigned to make a 'working paper' in this connection in the next 10 days.
The decision was taken on Saturday at a joint meeting of the Bangladesh Association of Banks (BAB) and the ABB.
Chairmen, managing directors and chief executive officers (CEOs) of most of the private commercial banks were present at the meeting, which was held at the BAB office in the city.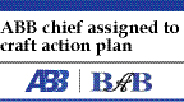 BAB chairman Md. Nazrul Islam Mazumder presided over the meeting, according to people who were present.
"Chairman of the ABB has been assigned to make a working paper on how the volume of NPLs can be reduced and submit it to the BAB chairman within the next 10 days," a meeting participant told the FE.
After getting the working paper, the chairmen and CEOs will sit again to finalise the proposed working plan, it was learnt.
Another participant told the FE that the ABB chairmen would prepare the working paper in consultation with top executives of banks.
The initiative to devise a work plan to help bring down the troubled loans in the banking system came against the backdrop of the recent meeting of the BAB with Finance Minister AHM Mustafa Kamal.
At the meeting, the BAB assured the minister of not allowing the soured loans to go up further.
Besides, the BAB would work on how to reduce the NPL rate in the banking system, the BAB Chairman told reporters after the meeting on Thursday.
Meanwhile, the volume of NPLs climbed by nearly 34 per cent or Tk 250.67 billion to Tk 993.70 billion as of September 30 from Tk 743.03 billion on December 31, 2017, according to banking sources.
The share of classified loans also increased to 11.45 per cent of the total outstanding loans during the period from 9.31 per cent nine months earlier.