---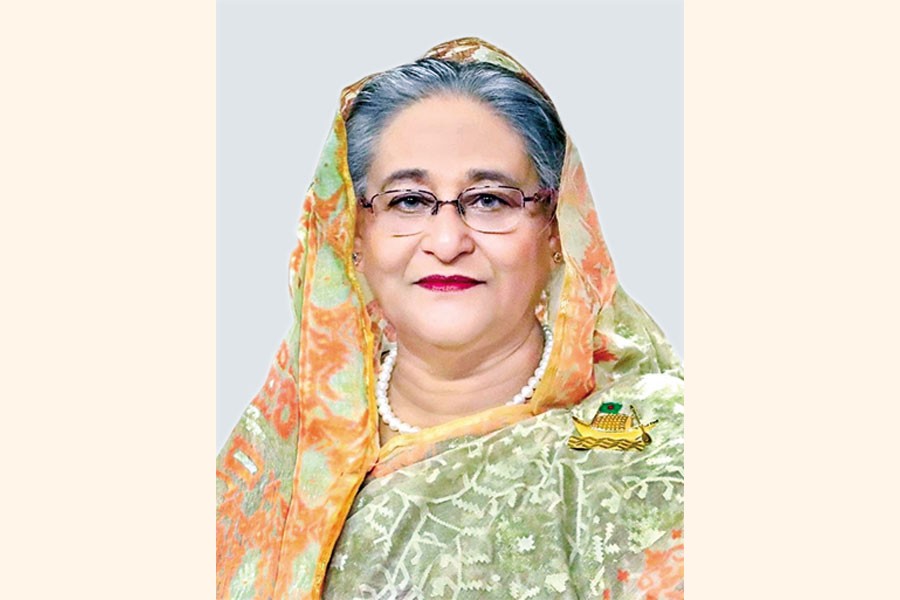 Sheikh Hasina
Prime Minister Sheikh Hasina Thursday said her government has been working to ensure economic solvency of the grassroots people to build Bangladesh as a poverty-free country, reports BSS.
"If we want to build a poverty free country, we have to bring economic solvency for the commoners. If we want to speed up industrialization alongside increasing the country's trade and commerce, we have to create our own markets that require increased buying capacity of the masses," she said.
The Prime Minister made the comments while receiving donations for "House Construction Fund by Private Finance" and "Coronavirus Assistance Fund" joining a function virtually from her official Ganabhaban residence in the capital.
PM's Principal Secretary Dr Ahmad Kaikaus on behalf of the Prime Minister received the cheques for donations from various public and private organisations and individuals at the Prime Minister's Office.
Sheikh Hasina, also president of the ruling Awami League, said that her party's main principle is to bring economic solvency to the grassroots people and thus increase their purchasing capacity to free them from the curse of poverty.
The Prime Minister assured the business communities that they wouldn't face any trouble in running their businesses since the Awami League is in power, so that they could contribute to marching the country ahead towards development.
Referring to article 16 of the constitution, she said that public and private sectors alongside the cooperatives are similarly important to make the economy vibrant that can take the country forward.
Many organizations under Industries Ministries made contributions to the "House Construction Fund by Private Finance".
---
---
---
---