The Bangladesh Energy Regulatory Commission (BERC) slashed on Monday private retail prices of cooking fuel LPG (liquefied petroleum gas) by 4.07 per cent for trading in January.
The price of 12kg LPG has been adjusted to Tk 1,178 for January from December's Tk 1,228, BERC chairman Md Abdul Jalil said as he announced the new tariff.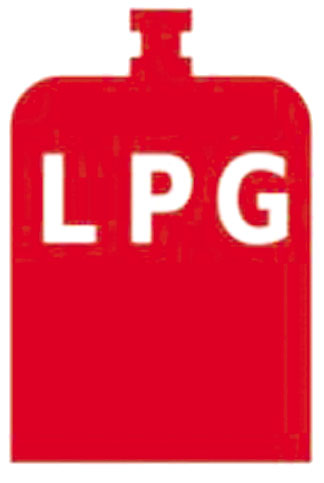 The commission adjusted the prices considering the Saudi Aramco contract price for January 2022 as the benchmark for fixing LPG prices in the domestic market.
It also considered fluctuations of foreign currency and change in the value-added tax (VAT) amount to fix the domestic LPG prices.
The private sector will be able to sell LPG through different sizes of cylinders like 5.5kg, 12.5kg, 15kg, 16kg, 18kg, 20kg, 22kg, 25kg, 30kg, 35kg and 45kg to consumers at proportionately higher prices in November.
The price for LPG, to be supplied through reticulated system or centralised storage system, will be Tk 94.94 per kilogram, including VAT.
Retail price of auto gas, the LPG used in vehicles, for November has been adjusted lower to Tk 54.94 per litre, including VAT, compared to Tk 57.24 for December.
The price of the state-owned LP Gas's LPG has been kept unchanged at Tk 591 per 12.5kg LPG cylinder.
The BERC has been fixing LPG prices for private operators in the first week of every month.
Mr Jalil says the new prices take effect from January 03.
Aramco's contract price of propane is $740 per tonne and that of butane $710 per tonne in January.
The BERC considers the 35:65 propane-butane ratio to get the average price at $720.50 per tonne.
It first fixed the retail prices of LPG for domestic market on 12 April 2021 after holding a public hearing on 14 January in line with a court instruction.
Since then, the commission has been fixing the LPG prices every month.
Currently, 27 out of 58 licensed LPG operators are doing business at home.
Some 20 operators import around 1.10-million tonnes of LPG from international market, which is around 98 per cent of the country's total LPG requirement, while seven are satellite operators.
The country has some 20 LPG terminals with the reserve capacity of an estimated 100,000 tonnes in total.
More or less 35-million cylinders are being used in the LPG business with the involvement of some 200 road tankers, 5,000 trucks and 21 cargoes countrywide.