Finance Minister AHM Mustafa Kamal on Sunday pledged to maintain consistency in tax rates and other fiscal measures and frame a simple budget from the next fiscal year (FY).
In a meeting with income tax officials, Mr Kamal asked the taxmen to avoid issuance of statutory regulatory orders (SROs) after budget except for any national urgency.
The tax officials, who attended the closed-door meeting at the Economic Relations Division, said such SROs that are usually issued bypassing parliament do affect the government's policy guidelines.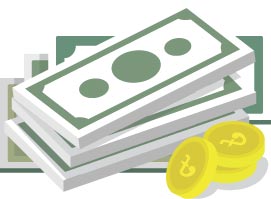 Top income tax officials and National Board of Revenue (NBR) Chairman Md Mosharraf Hossain Bhuiyan, among others, attended the meeting with Mr Kamal.
It is a long-cherished demand of the investors and trade bodies to keep consistency in tax rates and other fiscal measures to help business keep their investment cost estimates unaffected.
According to officials, the minister hinted at avoiding frequent changes in tax rates in the national budget.
Mr Kamal also promised to make his budget speech not a lengthy one and understandable to the commonman.
Meanwhile, income tax administration and human resources management member Kalipada Halder said the minister instructed the taxman to provide hassle-free services to the taxpayers.
The minister also responded positively to the NBR's expansion plan that includes increase in manpower and logistics, he told the FE.
Mr Halder said the number of electronic taxpayers' identification number (e-TIN) holders reached 3.9 million until Sunday.
"To provide better services, we need to expand tax department and appoint efficient officers at field-level tax offices, especially outside of Dhaka city," he said.
The minister directed the tax officials to raise the country's tax-GDP ratio in line with the substantial growth of the gross domestic product (GDP), Mr Halder said.
The tax authorities will have to improve standards at tax service centres, strengthen hotline facility and, if necessary, outsource services.
A tax commissioner, who attended the meeting, said the minister instructed the taxman to gear up efforts to achieve the tax collection target for the current FY.
In the first six months of this fiscal, tax collection faced a Tk 280-billion shortfall against the target.
The revenue collection target for the NBR has been set at Tk 2.96 trillion for fiscal year 2018-19.
As per Mr Kamal's instruction, the NBR will have to place expansion and other proposals to the finance ministry in the form of projects.
doulot_akter@yahoo.com