The Anti-Corruption Commission (ACC) has recovered a Mitsubishi Pajero from a former class-three employee of the Power Development Board (PDB), who had been illegally using the government car for a decade, reports bdnews24.com.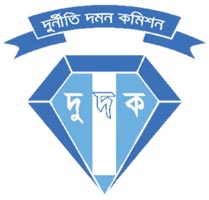 An ACC team recovered the car during a raid on the Motijheel area in the city on Monday following a complaint.
The PDB employee, Md Alauddin Mia, had no right to use the car allotted to PDB, ACC Director General Mohammad Munir Chowdhury told the media.
Alauddin caused the government exchequer no less than Tk 7 million in losses by using the car, he said.
There was no-one but the driver in the car during the recovery, according to Munir.
The driver was freed after the ACC officials recorded his statement, Munir said and added that the car would be handed over to the PDB.
Alauddin was a former general secretary of the council of the PDB's collective bargaining agents (CBA).
He retired as stenotypist of PDB's planning and inspection department in August 2017.
He had been using the jeep since 2009 and over Tk 3.5 million had been spent from the government exchequer on its refuelling - 450 litres of fuel oil per month, according to Munir.
The driver's salary of Tk 3.7 million in this period also went from the exchequer, he said.
The commission was investigating who else in the PDB or other agencies were responsible for allotment of the car to Alauddin, the ACC DG said, describing it "a big crime".
The ACC will also investigate Alauddin's assets and whether any other car from the government's pool was being improperly used.