---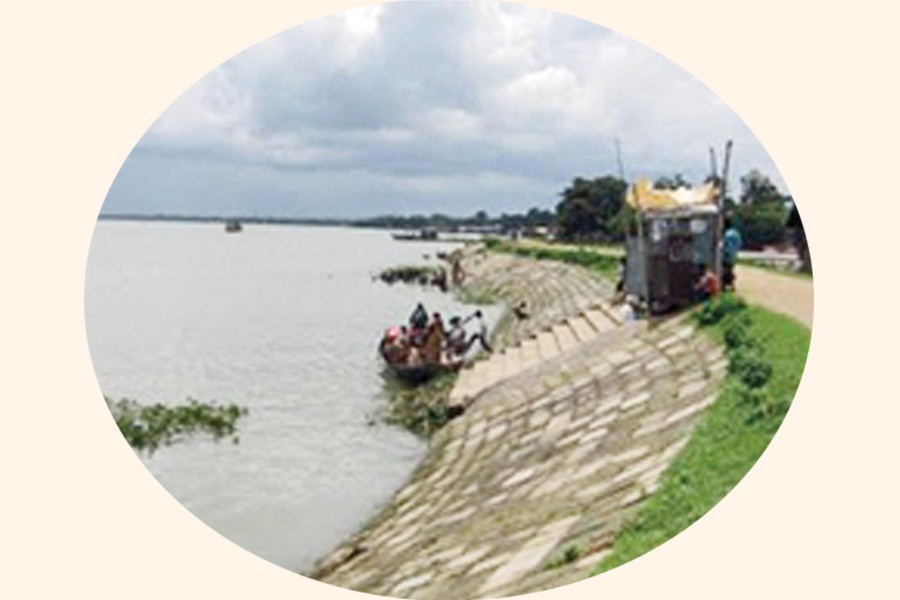 Civil society members on Saturday called on the government to protect people of the coastal belt by allocating more funds for the construction of embankments.
The government should allocate at least Tk 120 billion a year only for construction and maintenance of embankment, they said.
The local government should be given mandate and budget for the construction and maintenance of embankments while the Water Development Board (WDB) will provide design solutions and monitoring and technical assistance, they added.
The experts made the call at a virtual seminar titled 'National budget 2020-21, embankment and protection of coastal population' organised by the COAST Trust and the CSRL (Campaign for Sustainable Rural Livelihood).
They also suggested that army personnel should be deployed immediately to reconstruct the embankment in worst-affected areas like Kutubdia and Koyra, and construct embankments in remote islands where poor people live.
Chairman of Palli Karma-Sahayak Foundation (PKSF) Qazi Kholiquzzaman Ahmad chaired the webinar, with Saber Hossain Chowdhury, chair, parliamentary standing committee on the ministry of forest, environment and climate change, as the chief guest.
Aktheruzzaman Babu, an MP of Khulna, was present as the special guest at the event moderated by Rezaul Karim Chowdhury of COAST Trust.
---
---
---
---