The Bangladesh Bank has requested the government to release Tk 3.0 billion to finance agriculture projects under the equity entrepreneurship fund (EEF), officials said.
Some 2,308 applications have recently been submitted seeking loans, for food and agriculture-related projects from the EEF, which are now under processing, they added.
Officials said accepting fresh applications for funds under the EEF have remained suspended since 2017.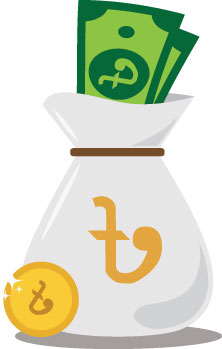 After recasting the EEF policy, the fund authority in August last sought expression of interest (EoI) from entrepreneurs, who want to get loan from the fund.
Until April this year, the authority received 2,308 loan applications for food processing and agriculture sectors and 10 for information and communications technology (ICT) sector.
The government created EEF in fiscal year 2000-2001 for extending support to two promising sectors -- agro-based food processing and software, for which Tk 1.0 billion was allocated.
The central bank was the implementing agency of the project until May 2009.
Later on, the operational function of the fund was transferred to the Investment Corporation of Bangladesh (ICB).
Since then, the central bank has been involved in formulating fund management policies and monitoring the investment activities of the Fund.
While recasting the policy last year, the government changed its nature into loan model from the equity model.
Under the amended policy, entrepreneurs will get loans at 2.0 per cent rate of interest with four years' grace period.
In the past, the fund was not considered loan, rather it was deemed the government's equity, thus the borrowers could not be made accountable in case of project failure.
Cases could not be filed in the Artha Rin Adalat against defaulters, rather criminal cases had to be filed against entrepreneurs, who fled after obtaining equity from the EEF or turned defaulter.
Until fiscal year 2017-18, the government released some Tk 22.25 billion in favour of the Fund.
Of the total sum, some Tk 17.13 billion was released for the food processing and agriculture sector and Tk 5.12 billion for the ICT sector.