The central bank has so far sold nearly US$1.0 billion this fiscal year directly to the commercial banks for settling their import payment obligations, officials said.
"We're providing such foreign currency support to the banks for making import payment bills," a senior official of the Bangladesh Bank (BB) told the FE on Thursday.
Import bills soared on fuel oils, capital machinery for power plants, LNG (liquefied natural gas) and fertilisers.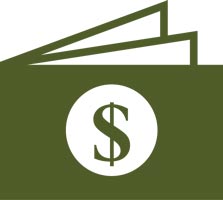 As part of the move, the BB sold US $70 million to the commercial banks last week that ended on Thursday to meet the growing demand for the greenback in the market.
On Tuesday, $40 million was sold to four public banks, while the remaining $30 million was provided to two state-owned commercial banks on Thursday, the BB official added.
Meanwhile, imports of petroleum products have climbed by nearly 63 per cent to $ 1.42 billion in the first four months of the FY 2018-19 from $ 872.26 million in the same period of the past fiscal.
The import of fuel oils jumped due to diversified use of gasoline products, particularly for power generation in Bangladesh, another BB official said.
Currently, around 50 power plants out of the total 122 across the country are running with fuel-oils.
"We expect that the pressure on petroleum products import may ease slightly in the coming months following lower prices of the fuel oils in the global market," the central banker noted.
The central bank has resumed giving the support in recent months through selling the US dollar to the banks directly to keep the country's foreign exchange (forex) market stable.
A total of $976 million has been sold to the commercial banks since July 01 during the FY 2018-19, as part of its ongoing support, the BB data showed.
The central bank sold $ 2.31 billion in the FY 18 on the same ground.
"We may continue providing such foreign currency support to the banks in line with the market requirements," the central banker said.
He, however, said the demand for the US currency might subside shortly owing to enhanced inflow of foreign funds.
Meanwhile, the country's foreign exchange reserves (forex) rose to $31. 14 billion on Thursday from $ 31.13 billion of the previous working day, despite selling of the US currency to the banks.