The government is set to expand Elenga-Hatikamrul-Rangpur road into a four-lane highway aiming to facilitate movement of people and goods between 16 northern districts and the capital city.
With financial support of Asian Development Bank (ADB), Roads and Highways Department (RHD) will implement the mega project in partnership with a China-Bangladesh joint venture construction company.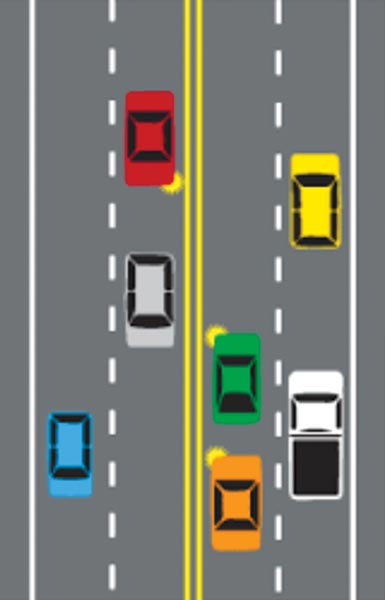 To this effect, the RHD signed an agreement with the joint venture (JV) Hego (China)-Mir Akhter (Bangladesh) at a ceremony held at a city hotel on Thursday.
RHD Chief Engineer Ebne Alam Hasan and a representative of the JV signed the deal on behalf of their respective sides.
Road Transport and Bridges Minister Obaidul Quader attended the signing ceremony as the chief guest.
Country Director of Asian Development Bank (ADB) Bangladesh resident mission Manmohan Parkash, Road Transport and Highways Division Secretary Md Nazrul Islam, Project Director of SASEC Roads Connectivity Project-II: Improvement of Elenga-Hatikamrul-Rangpur Road Project Quazi Shahriar Hossain, and Mir Nasir Hossain, Managing Director (MD) of Mir Akhter Hossain Ltd, were also present.
The ADB-funded mega project is being implemented under South Asia Sub-regional Economic Cooperation (SASEC).
Speaking on the occasion, Mr Manmohan Parkash said Bangladesh is in a very good location between India and China.
"Bangladesh is strategically located. It is a gateway to some important economies like China and India," he added.
ADB is very much happy to finance this project as it will bring benefits to a large number of people, he said, adding that ADB has so far provided Bangladesh with over US$21 billion in financial assistance.
According to the project highlights, there will be three flyovers at Elenga, Kodda crossing and Gobindaganj on the 190.4-kilometre long highway to help reduce traffic congestion.
Besides, there will be a railway overpass, 26 bridges, 161 culverts, 39 underpasses and 11 footbridges.
The project cost was estimated at Tk 118,990.12 million.
The tenure of the project, approved by the Executive Committee of the National Economic Council in September 2016, is from September 2016 to August 2021.
saif.febd@gmail.com