---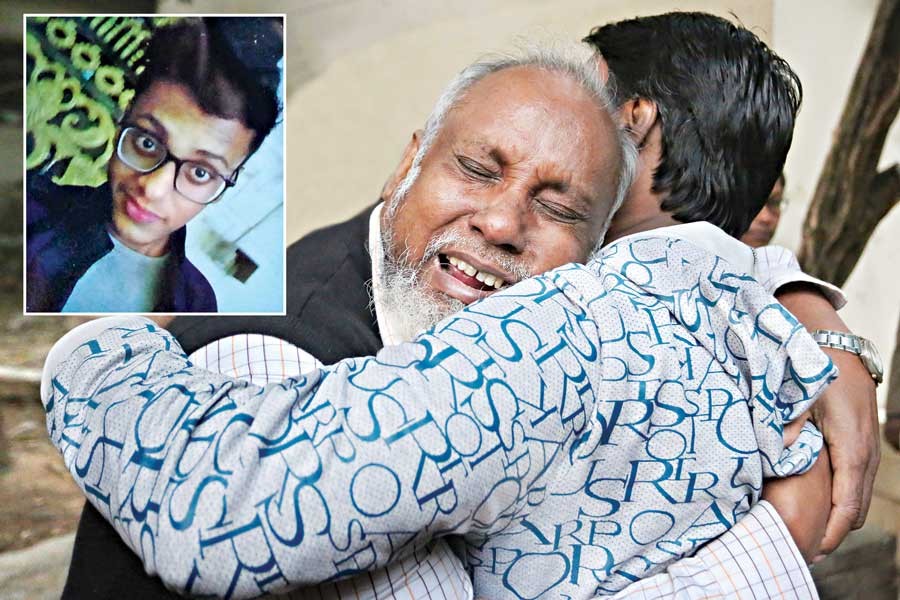 Father of SSC examinee Abir Hussain, who was crushed to death under the wheels of a WASA water tanker at Wari in the city, crying while taking delivery of the body of his son from DMCH morgue in the city on Monday — FE photo
A school boy was killed in a road crash on Monday after a water tanker of Dhaka WASA ran over him in Wari area of Dhaka.
The deceased was identified as Abir Ahmed, an SSC (Secondary School Certificate) candidate of Wari High School and son of one Hanif Miah.
When the death news spread, students of the school blocked the surrounding road demanding punishment of the vehicle driver. But students suspended their protests when police assured them of justice.
Sub-Inspector of the Wari police station Tamanna Akhtar told the FE that they detained the vehicle driver and seized the water lorry.
Abir met the fatal accident when he was heading towards the main road from WASA pump at the Baldha Garden taking water.
Shortly after the lorry hit the student, his friends and local people took him to Dhaka Medical College Hospital where the doctors declared him dead.
Abir was the youngest among four siblings. His mother died of heart ailment about a year ago and his elder brother drowned about five years ago, according to police sources.
Abir's father was proceeding a case, the police officer said.
nsrafsanju@gmail.com
---
---
---