---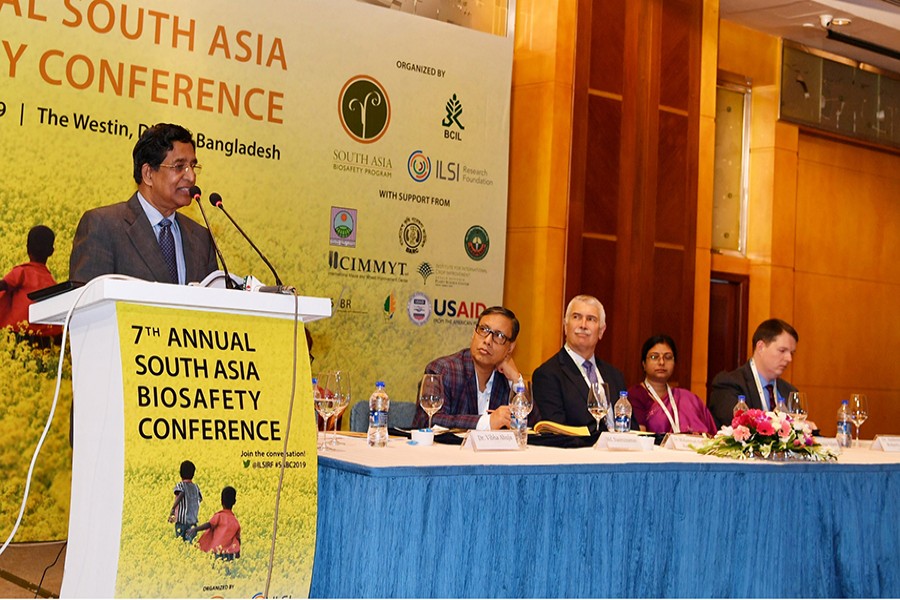 Agriculture Minister Dr Abdur Razzaque speaking at the 7th Annual South Asia Biosafety Conference in the city on Saturday — PID
Awami League presidium member and Agriculture Minister Dr Abdur Razzaque Saturday said Bangladesh is committed to ensuring biosafety as an adaptor of the Cartagena Protocol on Biosafety to the Convention on Biological Diversity, reports BSS.
"Bangladesh has already adapted and enacted the 'Biosafety Rules of Bangladesh, 2012' and 'Biosafety Guideline of Bangladesh, 2008'…We are committed and alert to ensuring bio-safety," said a press release quoting Razzaque as saying.
He made the remarks while inaugurating the '7th Annual South Asia Biosafety Conference' in a city hotel.
He said the research regarding the modern biotechnology must be continued for the welfare of the human being and other living organisms, added the release.
Dr Vibha Ahuja, chief general manager of Biotech Consortium India Ltd, Abdullah Al Mohsin Chowdhury, secretary of environment and forest ministry, and Md Nasiruzzaman, secretary of agricultural ministry, among others, spoke on the occasion.
---
---
---
---