---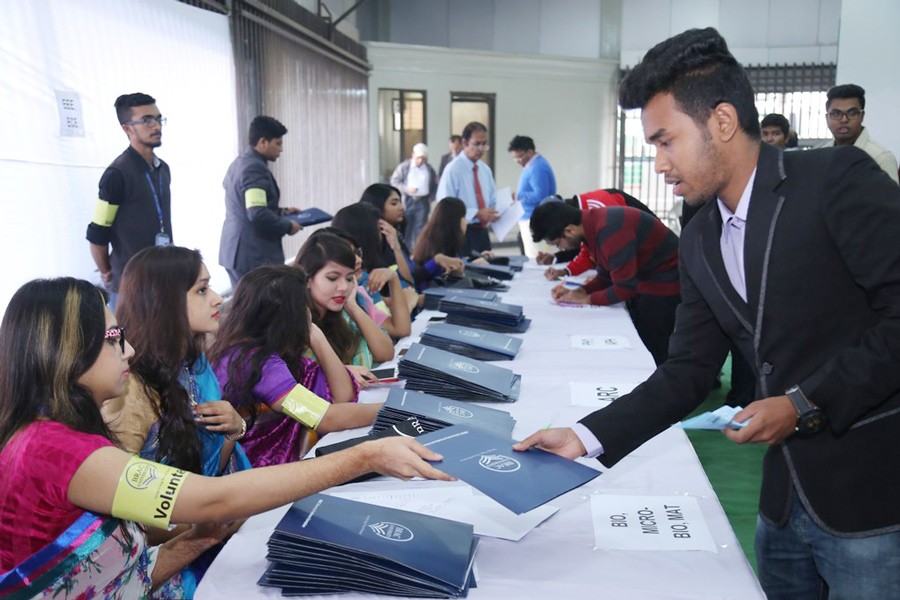 Students of Brac University receiving financial assistance for another semester in Summer 2021 during the second wave of ongoing Covid-19 pandemic on the campus in the city recently
Brac University (BU) is going the extra mile to support its students during the second wave of Covid-19 pandemic, says a press release.
The university has decided to continue its Student Assistance Fund for another semester in Summer 2021.
This special initiative of Brac University that started last year in Summer 2020, as a prompt response to the Covid-19 crisis, continues to be a source of great support and motivation for the students.
Realising the current situation of Covid-19 pandemic and its impact on socio-economic condition of the people, BU Vice Chancellor Professor Vincent Chang announced the decision to continue this financial support to the students.
"Being a student-centric university, we go the extra mile for the betterment of our students, particularly in difficult times," said Professor Chang.
---
---
---
---