---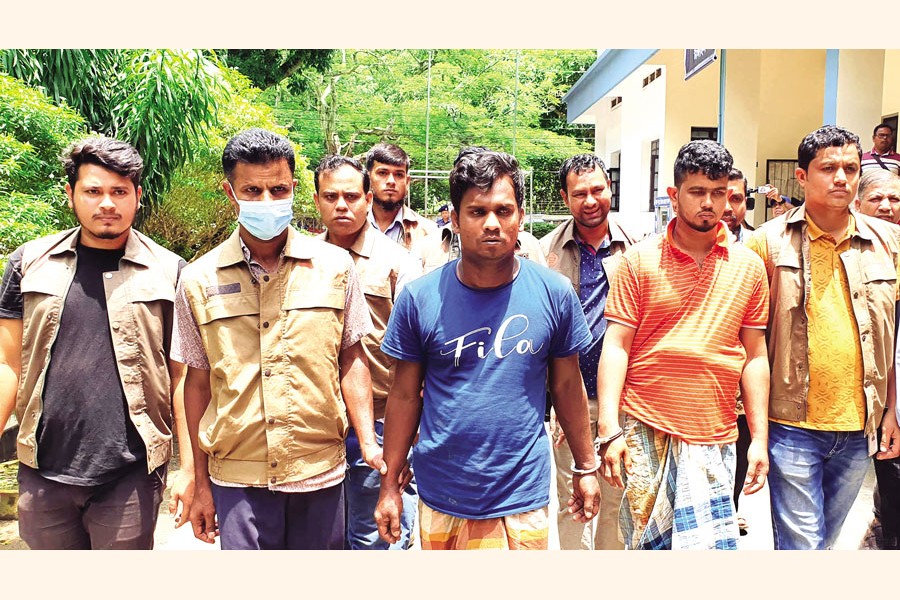 Police arrested Nurunnabi and Abdul Awal from Gazipur's Kaliakoir on Thursday in a case over gang-rape of a woman and robbery on a moving bus in Tangail — Focus Bangla
Police have arrested two more people on charges of robbing passengers and raping a woman on a bus in Tangail, reports bdnews24.com.
The arrested are 26-year-old Nurunnabi and 30-year-old Abdul Awal. They were arrested from Gazipur's Kaliakoir on Thursday, according to Tangail's Superintendent of Police Sarkar Mohammad Kaiser.
With this, three people have been arrested in connection with the incident so far.
On Thursday, police apprehended Raja Miah in Tangail over his suspected involvement in the crimes. They also recovered three stolen mobile phones from him.
Based on the information he provided during interrogation, law enforcers conducted raids in Gazipur and caught Nurunnabi and Awal, SP Kaiser said at a media briefing on Friday.
Hekmat Ali, a passenger on the bus, filed a case with Tangail's Madhupur thana on Wednesday, accusing around a dozen members of an inter-district robbery gang of hijacking the vehicle for three hours.
Raja, who was placed on a five-day remand by a court, is a bus driver and mainly drove Jhatika Paribahan vehicles on the Dhaka-Tangail route. He was the one who removed the bus driver and took the wheel, law enforcers said.
They later ditched the vehicle near the Roktipara Jamme Mosque in Modhupur and fled.
The alleged rape victim was rescued and taken to Tangail Sadar General Hospital for tests, police said.
---
---
---
---