---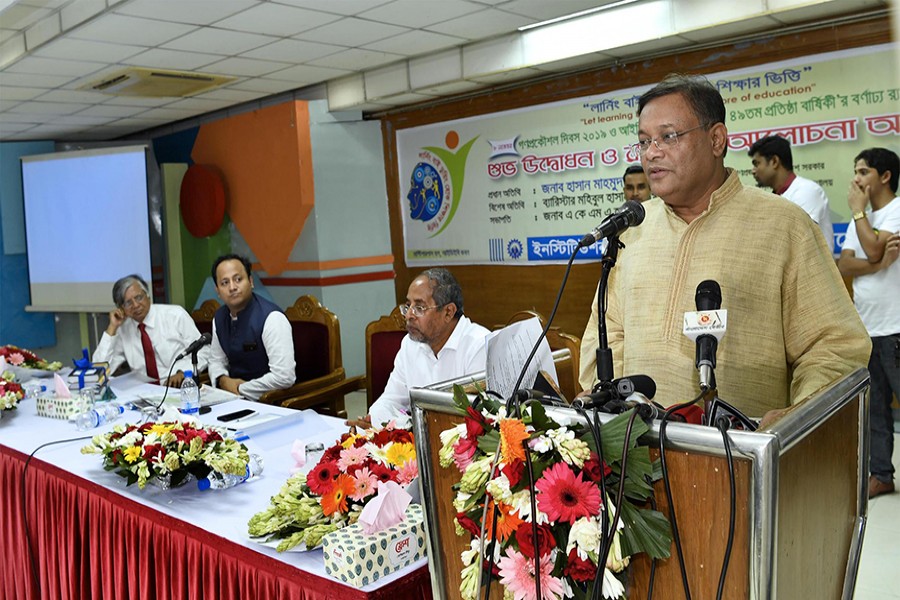 Information Minister Dr Hasan Mahmud addressing a discussion arranged by Institution of Diploma Engineers (IDEB), Bangladesh at its auditorium, marking its 49th founding anniversary on Friday in the city — PID
Information Minister Dr Hasan Mahmud said on Friday the BNP leaders are leaving their party due to its negative politics, reports BSS.
"The BNP leaders are leaving their party because of its negative politics. They are telling that BNP has now turned into a nationalist Skype party," he said while addressing a discussion in the capital.
Institution of Diploma Engineers (IDEB), Bangladesh, arranged the discussion at its auditorium marking its 49th founding anniversary.
Speaking as the chief guest, Hasan said BNP leaders M Morshed Khan and Lt Gen (retd) Mahbubur Rahman have already left the BNP because of its politics of vandalism. As a result, he said, the strength of BNP is diminishing. Welcoming constructive criticism, he said BNP criticises everything done by the government, but it should acknowledge the government's good works and development activities.
Hasan, also Awami League publicity and publication secretary, said although the whole world lauds the progress made by Bangladesh, BNP remains blind in this regard.
Highlighting the country's economic growth, he said former US President Barak Obama praised Bangladesh's mobile banking system at a function in his village home.
Lauding the economic progress of Bangladesh, Indian economist and Nobel laureate Amartya Kumar Sen advised the least development countries to learn lessons from Bangladesh in achieving high GDP growth, the information minister said.
About the country's education system, he said, it is time to ensure quality of technical education.
---
---
---