Russian President Vladimir Putin launches the biggest invasion in Europe since World War II when he sends troops into Ukraine on February 24, causing millions of Ukrainians to flee abroad.
The West imposes unprecedented sanctions on Moscow and sends billions of dollars in aid to Ukraine. Russian forces failed to capture the capital, Kyiv, and topple the government of President Volodymyr Zelensky.
In the south, Russian forces capture most of Ukraine's Black Sea coastline, including the port of Mariupol, which is destroyed in a three-month siege.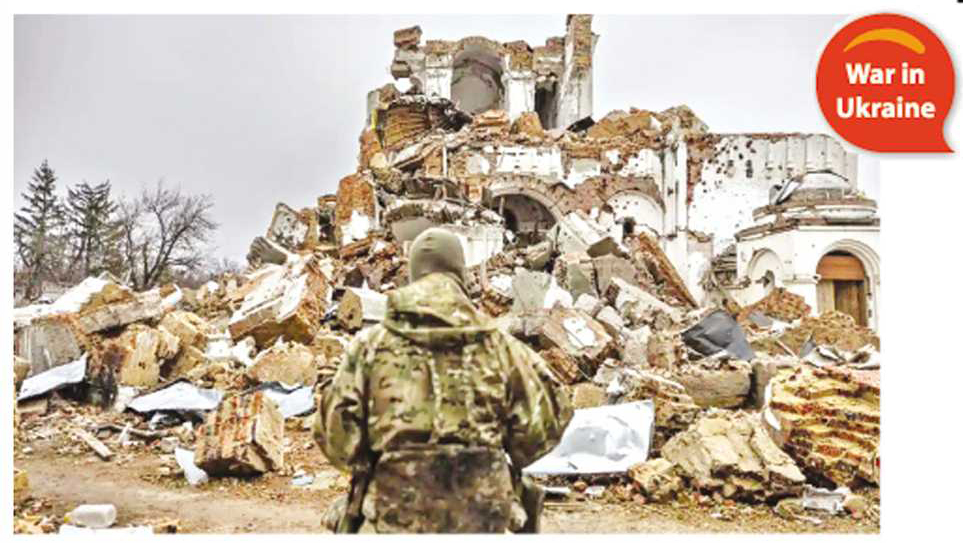 In April, Russian forces are accused of massacring scores of civilians in the Kyiv suburb of Bucha.
By September, Ukrainian forces are regaining ground in the northeast and south. Putin hastily annexes four Ukrainian regions partly controlled by Russia, a move condemned as illegal by the United Nations.
In November, Russian forces retreat from the southern port of Kherson, ending an eight-month occupation.
As the year ends, Russian strikes relentlessly batter Ukraine's energy infrastructure, causing power cuts across the country as winter sets in.
In December, on his first overseas trip since the invasion, Zelensky goes to Washington to address US Congress, appealing for long-term US support.