The growth of the food processing industry has seen a boom in recent times. This growth was inevitable as almost all big corporate houses invested in this particular segment. It happened mainly because of the rapid urbanisation coupled with the rising disposable income of the people.
But the growth of the industry is yet to reach its optimum level, although some food processing brands have even gone beyond borders and are very popular in the international markets.
The industry could yield much better results by seizing the advantage of the country's rapid urbanisation that changed the lifestyle creating growing demand for such types of foods. But a number of challenges have hindered its onward march. They lack raw materials, sophisticated machinery and manpower, especially nutritionists. The tax environment is also not friendly for further growth of the industry. The industry bears a heavy burden of indirect tax.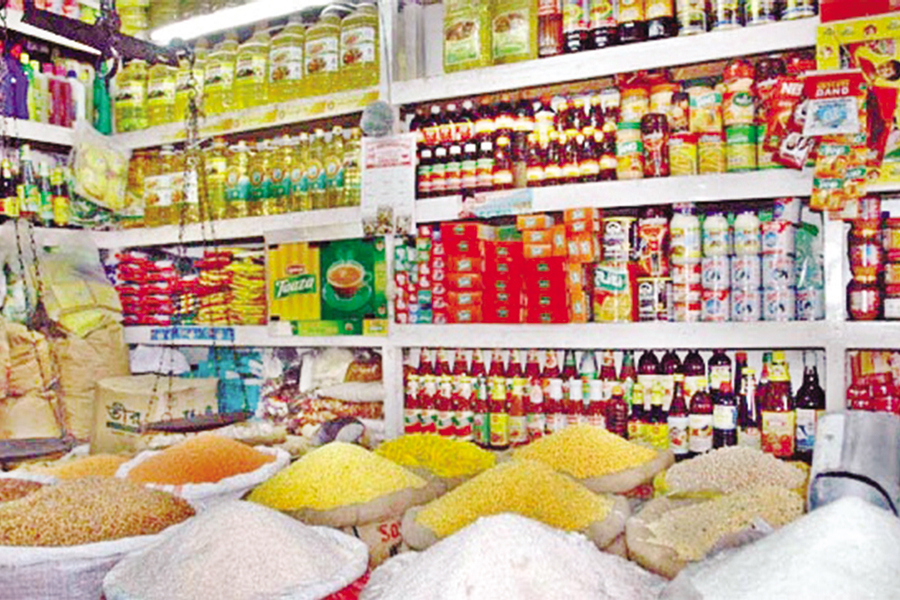 At present, there are 486 agro-processing manufacturers in the country. Of them, 241 are exporters and 235 cater to the need in the domestic market. The main export items are frozen fish, shrimp and other frozen food products, tea, spices, fruits including dry fruits, and some other processed agricultural products. The major export destinations include the European Union (EU), the US, the Middle East and the Gulf.
The last economic census in 2011 revealed that the food processing industry was employing 19 per cent of the industrial manufacturing workforce in Bangladesh, equivalent to 8.0 per cent of the total manufacturing labour force. The food industry employed 2.45 per cent of the country's total labour force and its share in the gross domestic product (GDP) was 2.01 per cent in 2010.
However, industry insiders said they were mostly using local agricultural products, but they were not getting adequate supplies. They needed to import such raw materials in a bid to continue their production. The agriculture system was still at a subsistence level where the farmers were producing foods for their own consumption. It needed to be upgraded and commercialised for the sake of more value addition. However, some big agro brands went for contract farming to ensure an uninterrupted supply of raw materials.
The dominant players in the market consist of a few dozen. Most of them are small and medium-sized, which produce same products by using old machinery. The big brands, however, are using modern machinery, mainly imported from Germany.
The research and development also remain a far cry in the local food processing industry. There are very few brands that have appointed nutritionists and other food experts.
Industry insiders said the country was lagging far behind in modernisation as the small and medium enterprises (SMEs) were using old machinery.
The government was supporting the sector by giving some tax benefits. Entrepreneurs said that the sector should be patronised more considering its role in food security.
Bangladesh produces numerous surplus crops every year. After domestic consumption, much of the crops rot or are left without any value-addition. For example, the pineapple output in the Chattogram Hill Tracts (CHT) is adequate. But there is no big agro processing industry there. Some basic products have been there in the market for decades. The enterprises are not coming up with new products or concepts that can encourage value-addition and food processing.
There is the issue of agricultural by-products. For example, there is cashew nut farming in the CHT. The farmers use only the nut portion. They do not use cashew nut peels. It can be used for producing more products. Farmers need to be trained on the use of appropriate technology and funding for this purpose.
The domestic market is huge. Inauguration of the Padma bridge has widened the scope further. There is every reason to promote foreign investments, particularly, in agriculture, food-processing and packaging, to cope with the demand in a competitive environment. There is an ample opportunity of job creation.
Bangladesh exports more than 700 items including 63 basic agro-processed products, to more than 140 countries. Most of them are cereal grains, frozen fish, processed meat, tea, vegetables, tobacco, cut flower, fruits, spices, dry food and other processed agricultural products.
According to the Bangladesh Investment Development Authority (BIDA), the domestic market size of packaged food was worth about Tk 5.2 billion in 2018. It is forecast to reach Tk 7.3 billion in 2023. In the packaged food market, edible oils, dairy products and snacks dominate the sales in terms of value. These products are expected to see a growth in sales steadily by around 6.0 per cent per annum till 2023, according to the BIDA. In the fiscal year (FY) 2018-19, the agro sector fetched export earnings worth $ 1.41 billion.
Foreign investors either solely or in partnership with local firms should be offered financial support including tax incentives for setting up industrial units for food processing and packaging. It should happen alongside technology transfer. The RJSC (Registrar of Joint Stock Companies and Firms) now registers one-person company as it has amended the Companies Act. There are many one-person big names in the food processing industry in the world.
Commercial-scale food processing using modern technology, especially for wheat and rice milling, mustard seed crushing and very limited bread and cookie manufacturing appeared during the 1960s. The growth of this sector did not gain momentum in terms of operation and quality until 1980s.
Recently there have been diverse products to meet the changing demand from the people. The major food processing sub-sectors in Bangladesh include dairy, edible oil, sugar, rice, wheat, fruit and vegetable, tea, poultry/beef, chips, ready-to-eat paratha, singara, pulses and spices, and fish processing industries.
There is huge demand for additional consumption with the rising number of working people. The demographic dividend Bangladesh may gain up to 2040, so the food processing sector is set to witness further expansion in the coming years.
The quality of Bangladeshi food products need to be upgraded to attain international standards. Still, there are huge food imports from neighbouring India and some other southeast Asian countries including Malaysia. Bangladesh is now perfectly placed to produce enough to meet the deficit. For this, technology and skilled manpower are needed most.
To gain an edge over competitors, both domestic and international companies are focusing on innovating better food and beverage processing equipment by the way of ensuring innovative technologies, extended equipment life and lesser maintenance cost. Many big players are now investing in the sector to ensure better use of raw materials and economy of scale. Such initiatives will help offset high labour and energy costs.
Consumers now prefer taste, nutrients and flavours. The innovative technologies can handle multiple ingredients and perform various functions across the processing line as required. The technologically advanced equipment has multiple applications.
Some big players in the country may use modern machinery to create a cartel and dictate the market prices. The government may think of ensuring a level-playing field for all in this sector as it is linked to food security, employment and value addition.
The Bangladesh Securities and Exchange Commission (BSEC) and Dhaka Stock Exchange are now promoting SMEs by launching a new platform. To solve the funding crisis in the sector, the platform may be used. For this reason, the BSEC and the DSE as well as the CSE can encourage more food processing industry players to go public in consideration of their growth prospects.
However, there are now 21 listed food and allied industries listed on the main platforms of the DSE and CSE. They are AMCL(PRAN) ( Agricultural Marketing Company Ltd. (Pran), APEXFOODS (Apex Foods Limited), BANGAS (Bangas Ltd.), BATBC (British American Tobacco Bangladesh Company Limited), BDTHAIFOOD ( BD Thai Food & Beverage Limited ), BEACHHATCH (Beach Hatchery Ltd.), EMERALDOIL (Emerald Oil Industries Ltd.), FINEFOODS ( Fine Foods Limited), FUWANGFOOD (Fu Wang Food Ltd.), GEMINISEA (Gemini Sea Food Ltd.), GHAIL (Golden Harvest Agro Industries Ltd.), LOVELLO (Taufika Foods and Lovello Ice-cream PLC), MEGCONMILK (Meghna Condensed Milk Industries Ltd.), MEGHNAPET (Meghna Pet Industries Ltd.), NTC (National Tea Company Ltd.), OLYMPIC (Olympic Industries Ltd.), RAHIMAFOOD (Rahima Food Corporation Limited ), RDFOOD (Rangpur Dairy & Food Products Ltd.), SHYAMPSUG (Shyampur Sugar Mills Ltd.), UNILEVERCL (Unilever Consumer Care Limited), and ZEALBANGLA (Zeal Bangla Sugar Mills Ltd.). They all account for 8.2 per cent the market share on the Dhaka Stock Exchange.