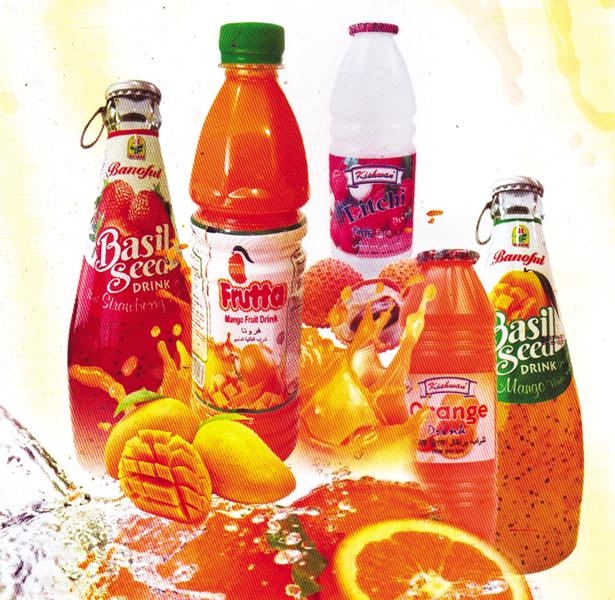 The Kishwan Group is manufacturing quality food products in the country. The products are meeting the demands
of the consumers. The Kishwan Group is exporting the products to other countries including United States of America
(USA) and European Union (EU).
Talking with The Financial Express, the top officials of the group said that the price hike of wheat, sugar and other raw materials is hampering the production now. They said, "Besides, crisis of gas and power is also an obstacle to productions of quality food products.
The Group which produces quality biscuits, chocolates, jam, jelly, sweets, drinks (fruit juice), rice, spices, aromatic rice, fruit drinks, chanachur, candy, cake, toasts, chips, masala (Halim mix, Khichury mix, Chapati mix, Kheer mix, fish masala), white vinegar, etc is trying to not hike the price of their products. Sometimes, they try to make adjustment with weight of products to keep the prices unchanged, the officials said.
Md Shahidul Islam, Managing Director of Kishwan Group said that they never compromise with the quality their products. "Quality and test are the prime attraction of our foods. The buyers are happy to buy food of international quality standard in Bangladesh," he said.
He said, "as we export our foods to the USA and EU and other countries, we have to maintain the international standard quality for the demand of our foreign buyers. We are producing foods at a time for international markets as well as local markets. So, we are maintaining the international standard quality during the production."
Md Shahidul Islam said, "if the government ensures power and gas regularly, the production of our foods will be disrupted."
"We could open LC with 5% margins earlier. But, now, we have to open LC by paying 100% of the import price. As a result, export of our food and import of raw materials are sometimes disrupted. So, I am requesting to the government, to make the LC opening easy," he said.
He also said, "there are Economic Zones in the country. If the government allocate land for food industries in the economic zones, the investors of both local and foreign will be interested to set up food industries in Bangladesh."
General Manager of Kishwan Group Mohammed Rakib Uddin said, "we obtained the ISO certificate and other concerned quality certificates from the USA and EU. So, we can export our foods too the foreign countries and the demands of our food product in the international markets is increasing day by day."
He said, "We have the Quality Control Laboratory in our all factories. So, we can ensure the super quality of our foods in all factories."
"The Russia - Ukraine created war has crisis of wheat and other raw materials recently. Besides, prices of raw materials have been going up for the war. So, our production process has become a bit slow than the previous time," he added.