---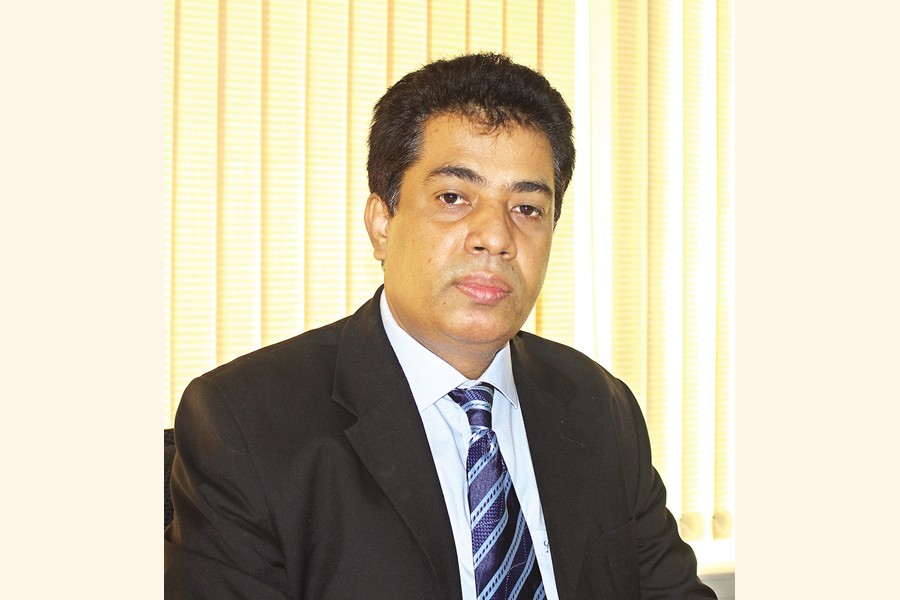 Kamruzzaman Kamal, Director (marketing) Pran
Pran RFL Group, a leading processed food producer in the country, further intensifies its efforts to expand its business locally and internationally with more focus on quality issues.
As part of the plan, the company that also exported processed food items to 145 countries all over the world now sets an export target at US$ 1.0 billion by 2025 alongside significantly enhancing its domestic market share.
Director (marketing) of Pran RFL Group Kamruzzaman Kamal shared the conglomerate's plan in an interview with the FE.
He said the market of processed foods keeps growing in Bangladesh thanks to the improvement in people's lifestyle due to significant rise in per capita income, which is very encouraging for the industry. As a result, people change their lifestyle and consume more packaged foods.
Simultaneously, he said, the global market is also expanding fast, making it a potential area for industry players. The potential for an export market is huge because more than 7.0 billion people across the globe need food daily for their survival.
"We're very lucky that we're in the sector and the world is increasingly moving towards Bangladeshi products because we produce quality products at comparatively lesser price," he said.
The company earned around US$ 400 million in the last year. It has set a target of earning US$ 1.0 billion through exports by 2025, he said, while mentioning the names of some highly regulated export destinations like USA, United Kingdom (UK), Germany, Canada, Italy, France, Australia and New Zealand.
When asked how they ensure quality of the foods, he said "If it is food, it has to be quality food or hygienic food because food and drugs fall in the same section. There is no alternative."
For this, the company pays serious attention to 2-3 things. One is that the raw materials that they use have to be good. "So, we source our raw agricultural inputs from our contractual farmers so that we get the best quality. We also use the latest technology and follow the best globally recognised manufacturing practices. These enable us to make sure that the product we produce has good standards," he said.
He said the company has over 100000 contracted farmers all over the country and they have been well guided by the company's a pool of agriculturists and other experts to ensure scientific way of farming at every stage of the process.
"We don't compromise on food safety issues. We have got every set up and resources that are working behind it," he said.
About sourcing points of the raw materials, he said the company's first priority is to source and grow raw materials available in Bangladesh. "We import around 20 per cent of the inputs which are not produced here."
Mr Kamal hailed the government's prudent policy supports like cash incentive for export development and other duty benefits that help the sector to reach this level. "I hope the government should continue policy support and allow the industry to thrive at a much faster pace domestically and globally."
But the logistics and shipment costs have gone up significantly over the last one year that is creating pressure on them. If the problem is addressed, the export would further increase and thus give much-needed impetus to the growing economy.
Regarding the question why the new companies or small companies face difficulties in operating their business, he said there is a combination of many things as food is a sensitive area where issues like quality, safety, nutrition, testing, microbiological matters and regular research and development (RnD) are involved.
"If the entrepreneur come to the area without having enough knowledge about these complicated issues, it would be very tough for them to stay in the race. It is probably a reason," he said.
He said Bangladesh, having a consumer base of 165 million population, is making a double digit growth for the last several years that allures investors to come in and get the benefits of it.
After five years of the group's inception, the business group extended its operations by entering into agriculture through contract farming in 1986. In 1992, it established its first food processing plant in Ghorashal.
The company now makes 10 categories of food products, including juice, snacks, confectionary items, dairy, noodles and frozen items.