Message
International Women's Day 2019
"Equality for women in progress for all" Happy Women's Day 2019 Inspiring Change Saluting Womanhood
---
---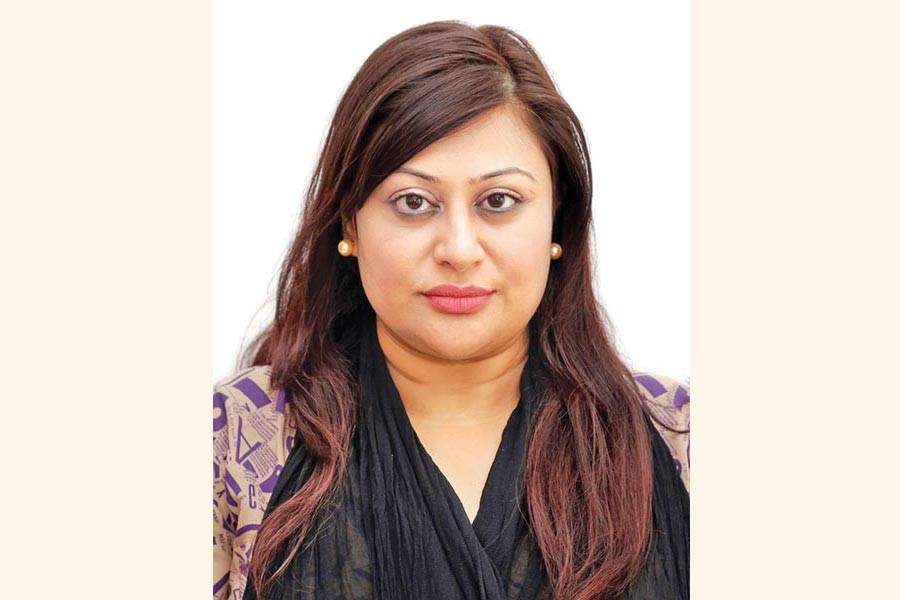 Aneeka Agha
On the eve of International Women's Day 2019, I on behalf of Dhaka Women Chamber of Commerce & Industry express our solidarity and heartfelt felicitation to all women across the globe. By hard work, sheer determination and utmost effort women have uplifted their socio-economic conditions in a commendable manner.
In the recent past, the women of Bangladesh have achieved substantial progress in different sectors. This year's slogan on International Women's Day- "Think Equal, Build Smart, Innovate for Change" is very significant. Our most respected and honorable Prime Minister of Bangladesh, Sheikh Hasina, is a source of utmost inspiration to all women not only in this country but across the world. The way she has broken barriers and led our country represents how much a woman can achieve. We can admire her, learn from her, and strive to excel in our respective fields; no matter how big or small. DWCCI feels utmost pride when we think we are from a nation that is led by such a strong and admirable lady.
I hope the conditions for women all over the world continue to improve with our sincere effort, hard work, and philanthropic activities. Observing International Women's Day will be meaningful if we make a better future for not only our surroundings, but also the less privileged in society. Therefore, we should all invest our effort and come forward irrespective of cast or creed.
Wishing you all the best on International Women's Day.
Aneeka Agha
President
Dhaka Women Chamber
of Commerce & Industry
---
---
---
---