---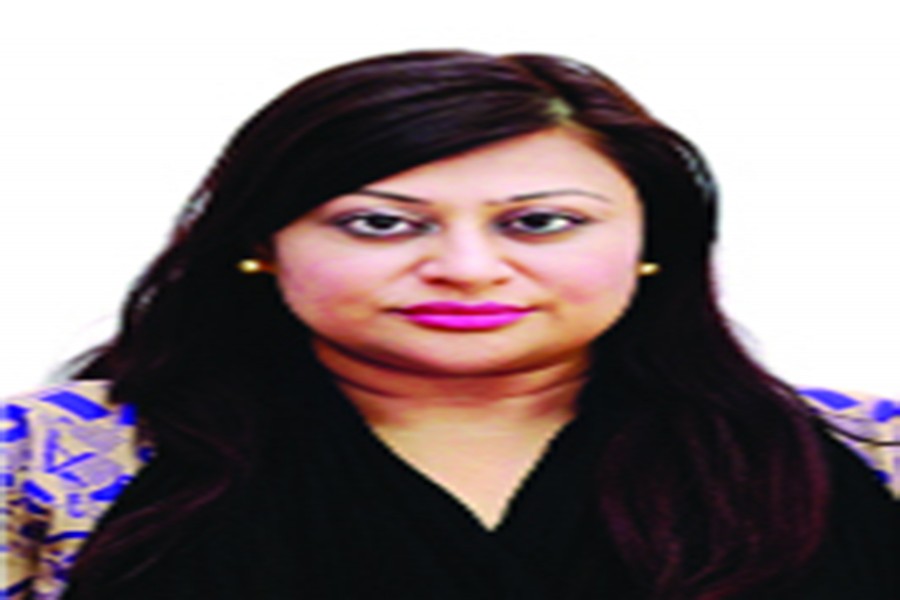 "Equality for women in progress for all"
Happy Women's Day 2020
Inspiring Change
Saluting Womanhood
I would like to take this opportunity to remind us why March 8th is such an important day for everyone across the globe. International Women's Day is a worldwide celebration of women: recognizing their economic, cultural, social, political and all other accomplishments. On behalf of Dhaka Women Chamber of Commerce & Industry, we express our solidarity & thank all these tireless female champions who have worked so hard for their achievements.
The Asian Development Bank, or ADB, projected that Bangladesh will deliver 8% GDP growth, the highest in Asia, in the current fiscal year. Women accounted for 36.14% of the labour force in 2019 and that number continues to grow. Bangladesh carries on breaking boundaries and shattering the glass ceiling for women in multiple aspects. DWCCI salutes and feels utmost pride under the leadership of our Honourable Prime Minister Sheikh Hasina. Under the guidance of a dynamic female leader, the country continues to achieve outstanding economic and social success.
The theme for March 8, 2020 -- "I am Generational Equality: Realizing Women's Rights". This theme is cohesive with the United Nations multigenerational campaign, where it is essential not to discriminate due to age or generational differences. We need to raise our voices and work to create awareness at all age groups. The year 2020 is central for advancing gender equality. It sets the example for the coming decade for Women's Rights, where women and girls are not marginalized.
Wishing you all the best on International Women's Day.
Sincerely,
Aneeka Agha
President
Dhaka Women Chamber of Commerce & Industry
---
---
---
---