---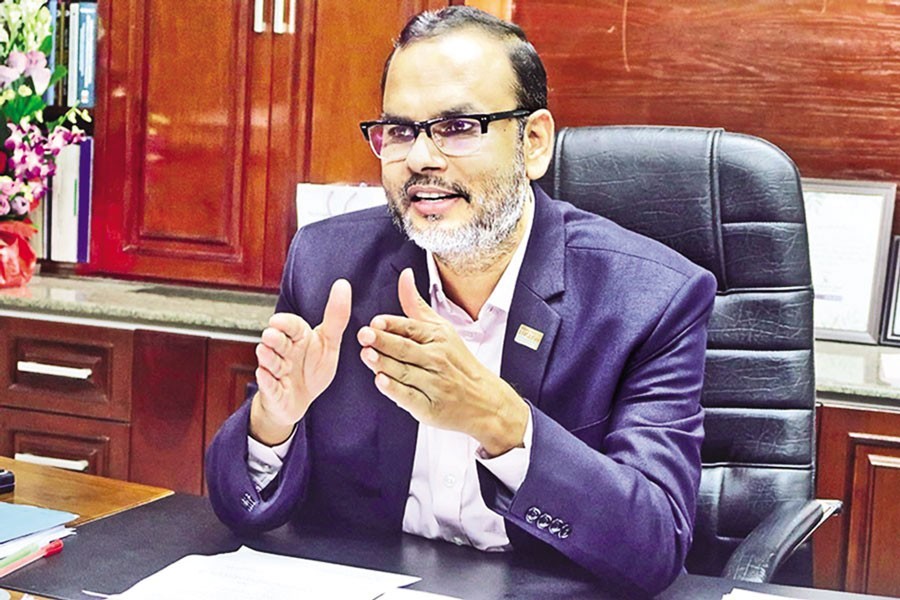 Insurance Development and Regulatory Authority (IDRA) Chairman Dr M Mosharraf Hossain talking to The Financial Express in an interview recently
Insurance products should be re-priced on a regular basis following actuarial code of conduct, the latest changes in interest rates and management expenses, said Dr M Mosharraf Hossain, Chairman of the Insurance Development and Regulatory Authority (IDRA).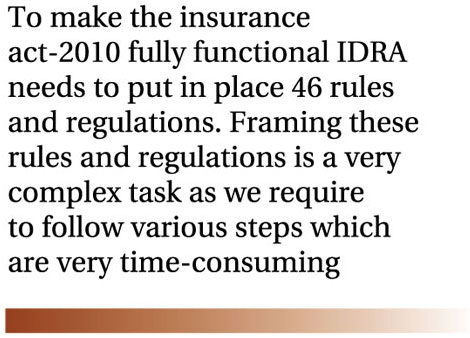 "Current interest rate regime is very low or around 6.0 per cent or beyond. In response to the current interest rate fall, we have devised a plan to revise all the products what we think necessary", he said in an exclusive interview with the FE on the occasion of the observance of the National Insurance Day-2022.
He said IDRA has collected all the products and relevant information from the insurance firms. "We are scrutinising these products. We may ask the insurers to revise their products within a very short time".
He said the National Insurance Day is a blessing for the insurance sector.
"This day should not be seen as an opportunity for expanding or promoting business; more importantly, this day has created an ample of opportunities to spread the value of insurance in our society".
He said the one of the goals of the day is to ensure insurance for the segment of the general public.
"In our country, mass people are not aware of the importance of insurance. On the eve of insurance day Government, IDRA and Insurers take various initiatives to educate people about insurance which has been helping to enhance insurance literacy among general people", said the IDRA chairman, a regulator of 81 life and non-life institutions in Bangladesh.
Besides that, insurance operators capitalise the National Insurance Day to procure more business as they observe this day in festive mode.
As a result, a new business stream increases insurance penetration, he commented.
"I would say national insurance day is playing a role in increasing insurance penetration".
He hinted that alternative marketing channel- Bancassurance will help raise insurance penetration in Bangladesh as well.
Bancassurance means selling insurance products to banking customers through the Banks branch.
"In our country, nearly 100 million people are taking banking services in different forms/modes. But total number of in-force policyholders is around 10 million".
There is a huge protection gap. The bancassurance system will allow all the banks to reach out to their customer with insurance offerings.
In the 'Insurance Policy- 2014' a target has been set to achieve 4.0 per cent insurance penetration by 2022. He told the FE: "We expect that Bancassurance will help to expand insurance penetration to some extent in the years to come".
On tax evasion, the IDRA chief said that there are many stamp-duty evasions by insurers. IDRA conducts inspection and special audit under sections 49 and 29 to find out the stamp duty evasions. "Whenever we find any anomalies, we take necessary steps under the insurance act 2010".
To make the insurance act-2010 fully functional IDRA needs to put in place 46 rules and regulations. Framing these rules and regulations is a very complex task as we require to follow various steps which are very time-consuming. "Out of 46 rules and regulations, we have put into effect 9 rules and 17 regulations so far".
We expect that it would take one and half years to frame all the required rules and regulations, he noted.
World Bank had published the Ease of Doing Business Index which was discontinued a few years back following allegation of data manipulation. IDRA chief said insurance caters for enterprises to help minimise their risk.
"To provide prompt insurance service, IDRA works with stakeholders. Moreover, to rationalise the tariff rates IDRA takes all stakeholder opinion and revise the rate whenever requires".
Mr. Hossain said such activities are helping improve the overall situation of ease of doing business in the country.
In comparison to the banks or the insurance of neighbouring countries, paid-up capital is much lower in our industry.
However, there is an obligation to raise paid-up capital when an insurer gets enlisted with the capital market. Besides, whenever IDRA would frame the Risk-Based Capital approach or Solvency Margin an insurer will have to raise capital proportionately to liability.
"Once solvency margin regulation will be in place the insurers may need to raise paid-up to set a cushion against the excess risk they receive", the IDRA chairman told the FE.