Bangladesh has just celebrated the golden jubilee of its independence. The present government has taken some enormous steps on the path to economic prosperity and the country has become one of the fastest growing economies that has got well recognition across the world. Now the role of insurance sector being very vital requires considerable attention and investment from various stakes in-line with the positive regulatory support under a broader vision of becoming Middle Income Country (MIC). With the support of Digital Bangladesh, the inclusion of technology for the insurance sector is the most important for moving the country's economy forward. When the economy is going forward, the consideration of risk protection comes simultaneously that most developed countries have done during their economic growth.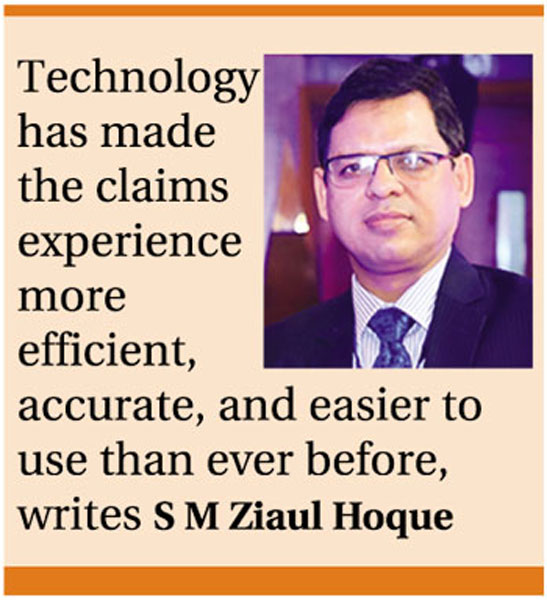 Insurance safeguards individuals, households and companies from numerous risks, and it also reduces the financial burden for government and therefore it creates a stable environment in which businesses can thrive for the potential economic success. Several trends show promise for upraising the insurance industry in Bangladesh. Customer demand is at an all-time high under the support of changed technology. Indeed, the COVID-19 pandemic has only reemphasized the need for insurance protection.
Insurance a system of spreading the risk of one to the shoulders of many. It is a contract whereby the insurers, on receipt of a consideration known as premium, agree to indemnify the insured against losses arising out of certain specified unforeseen contingencies or perils insured against. Insurance as a business in Bangladesh began almost a century back. Insurance business gained momentum after the privatisation policy adopted in 1985 and Insurance Act 2010, paved the way for a number of insurers to emerge in the private sector. This resulted in a substantial growth of premium incomes, competition, improvement in services, and introduction of newer types of business in wider fields hitherto untapped. And finally, the inclusion of technology has created the milestones for insurance industry of Bangladesh for present changes and future growth.
The history of insurance in Bangladesh was spotted with so many demerits, such as lack of insurance knowledge and awareness among the People, lack of transparency and customer centric attitude from the Companies, premium lost due to negligence and dishonesty of People, unavailability of Payment Channels Solutions, weaker Regulatory Stands.
Now we can take the advantages of Technology and changing business process, the companies can set a milestone for the growth of insurance. The pre-assessments for setting the milestones are (a) development of IT infrastructure / Adaptation of new IT system; (b) prepare one-stop Digital Platform / Apps / Customized Web-page Solution; (c) online Sales / Enrollment of Insurances Plans; (d) online Serving and Claim Submission; (e) online Settlement and Payment through Digital Channels/BFTN (Online Fund Transfer); (f) online Marketing strategy and Training development for the Agents / Financial Associates;
Technology has made the claims experience more efficient, accurate, and easier to use than ever before. Since the claims experience is the number one priority for most insurers, we can expect to see continued advancement as insurers find innovative ways to integrate technology into their claims process. Mobile technology is enabling the spread of on-demand tailored insurance as well. Individuals can now purchase personalized coverage for specific durations and items in real time. Customers cover what they want, when they want and length of the coverage they want. With the use of Artificial Intelligence (AI) software, insurers can automate many aspects of the insurance process, including risks assessment, fraud identification, and underwriting. AI also enables insurers to access data faster and cutting out the human element can lead to more accurate reporting in shorter periods of time.
Introduction of Payment Gateway Channels, any insured can easily pay their premium through Digital payment Gateway such as MFS (mobile wallets) as well as insurance company's website and mobile apps by using their bank cards. Online Claims Submission, any insured/beneficiary can also submit their claims though the company's claim portal. The beneficiary can track their real time claim status (including partial maturity) through Insurance company's website and mobile app.
Summarizing the benefits of Technology for the future Insurance Business, we can foresee that Customers and Insurance Companies can take the below advantages;
- Purchase Policy through online Portal
- Use of AI (Artificial Intelligence) for need analysis, policy finding & underwriting
- Reduction of Physical Branch Offices
- Use of Online Payment Portal
- Paperless Claim submission and Settlement (including payment)
- Real time Claim Tracking
- Decrease of Turn Around Time (TAT)
- More customize Insurance Plan will come with on-demand & real time enrollment option
This past decade, we saw profound challenges for Bangladesh Insurance Industry as well as changes in customer expectations. Yet the decade ahead, which started with the disruption caused by COVID-19, promises to be even more transformative with inclusion of Technology as a blessing for us. Ideas that seemed like science fiction: personalized e-services, even the driverless car; are now within the reach in the verge of Global Arena. Through the people of Bangladesh have the habit of adaptation with rapid advances and changes, one constant remains: the customer's need for help in navigating their life stages. For insurance companies, the challenges may be great, but the opportunities are greater. Those that rise to the occasion and embrace the challenges ahead will emerge with protection for the mass people of Bangladesh.
The writer is CEO of Chartered Life Insurance Company Limited