While Bangladesh's insurance penetration still remains below 0.5 per cent, the country possesses immense potential to further increase the popularity and penetration of this financial service. The ongoing Covid-19 pandemic has thrown many unprecedented challenges for the sector. Yet insurers, regulator and government have come forward to face these challenges to create a long lasting impact on the insurance sector.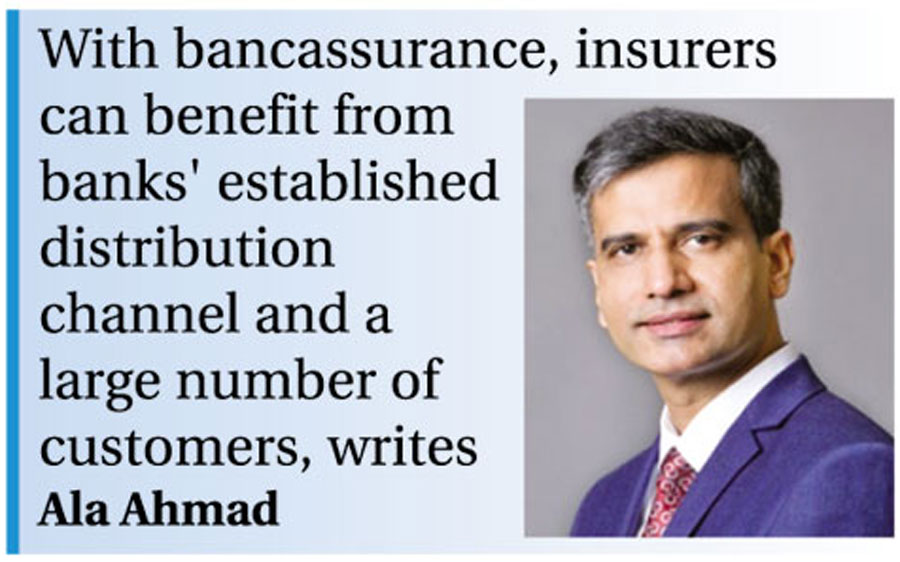 Covid-19 has fuelled people's concerns over health safety and the ability to manage healthcare expenses in times of emergency. We recently spoke to 450 respondents through a survey and found that the top source of funds during any health-related emergency was the borrowing from friends and families. The second and third preferred sources of funds were savings and credit cards respectively. Insurance was in the fourth position. This indicates that insurance is still not the most-sought-after financial tool for managing future unforeseen events.
In the wake of the outbreak of Covid-19, people are getting more interested in financial protection through insurance. As insurers, it is our responsibility to collectively work to earn their trust in insurance.
Bangladesh's economic and financial ecosystem is going through rapid development. Insurance sector will also benefit from these changes. Along with the ongoing awareness building initiatives, insurers must take note of the following developments to tap the immense growth potential of the insurance sector in Bangladesh.
Focus on health and protection:
Bangladeshi people's average lifespan has reached around 73 years. At the same time, busy lifestyle, poor diet and stress have led to a sharp rise in serious illnesses, including non-communicable diseases like cancer and diabetes, which are now estimated to account for 67 per cent of deaths in Bangladesh. A recent MetLife study also found that affordability of healthcare, access to quality healthcare professionals, and quality of the hospitals are major concerns of Bangladeshis seeking health services.
The ongoing pandemic is further forcing people to focus on their health and wellbeing. In the coming days, we are likely to see a rapid rise in digital health services. Insurers should incorporate value-added services into their offering to move from being a reimbursement provider to a more holistic partner. We can see encouraging developments as organisations are utilising digital healthcare services such as telemedicine and personal wellbeing management to create a unique value proposition for customers.
Aligning with this observation, we recently launched a first-of-its-kind healthcare mobile app titled "MetLife 360 Health" aimed at helping people in Bangladesh prevent and manage serious illness. We also listened to our customers' feedback and incorporated features customers most care about. Using this app, customers can avail exclusive features like free virtual doctor consultations, special discounts on diagnostic tests, and preferential access to specialists like Cardiologists, Psychologists, Nutritionists, Gynecologists, Gastrologists and General Surgeons. We are receiving excellent reviews of this app and will continue exploring more avenues of digital healthcare services.
Digitalising insurance services:
Today's fast changing world is rapidly changing customer expectations from service providers. Our services are no longer singularly being compared with just fellow insurers, but with service providers from different sectors like online grocery services or ride-sharing platforms. Hence, digitalization has a new meaning for the insurance industry - it is not about utilising technology but also making that technology accessible and humane for the customers.
Traditionally, insurance businesses relied on face-to-face interactions in selling insurance policies. However, both customers and insurers are quickly getting used to contactless, digital ways of purchasing and maintaining policies. While the agent relationship is still critical to building confidence of our customers, insurers need to keep working to identify service areas where digitalisation can better enable hassle-free interaction between customers and agents. These potential areas for digitalisation include complaint and feedback management, and claims settlement.
At MetLife, we have seen tremendous improvement in customer experience and processing time by utilising artificial intelligence in our online claims settlement system. By providing the required set of documents on this online platform, customers can receive their claims within just 3 days. This will help boost customer confidence on insurance and encourage other insurers to utilise similar digital insurance experience.
Bancassurance:
Bancassurance will have the potential to rapidly increase people's access to insurance in Bangladesh by complementing existing agency-based distribution model. Bancassurance enables insurers to sell their insurance solutions through banks. The other benefit it offers is that it allows consumers to look holistically at their financial position - in line with their existing borrowings and savings.
With bancassurance, insurers can benefit from banks' established distribution channel and a large number of customers and, at the same time, banks can also find new sources of revenue amid enhanced product diversification as competition intensifies.
The author is CEO at the MetLife Bangladesh