Berger Paints Bangladesh Limited (BPBL) is ablolaely the market leader in the paint industry, having notched up more than 55 per cent market share. It has been the leading paint solution provider in the country for decades. It has its dominant presence in major areas of our paint industry- decorative, industrial, automotive and marine coatings.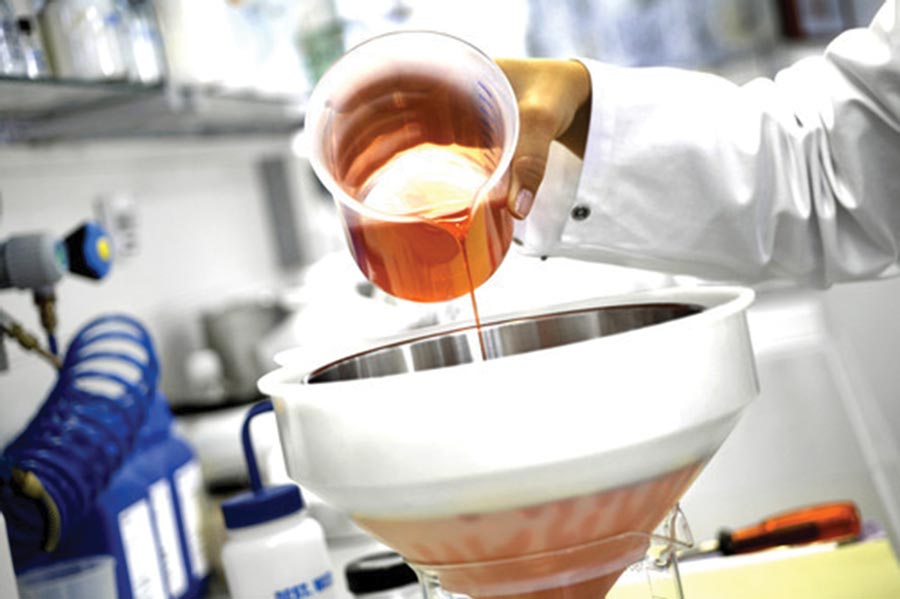 Berger Paints Bangladesh Limited is one of the oldest names in the paint industry, yet, it is one of the most technologically advanced companies in the country. It is constantly striving for innovating superior quality products and services.
With more than 250 years of rich heritage, Berger manufactures world class paints for all kinds of substrates. In recognition of its standard process management in all departments, Berger achieved the ISO 9001:2015 (QMS) certification in 2002, ISO14001-2015 (EMS) in 2015, OHSAS: 18001 in 2015 and ISO27001-2013 (ISMS).
To bring the latest technology and innovation in global arena to support the Bangladesh Market, Berger Paints has formed strategic alliance with different global players in different coating segments as follows:
* With Clariant for Decorative Tinting Technology;
* With PPG for Vehicle Refinish;
* With BASF-Chemitall for Pre-treatment Chemical;
* With Hempel for deep ocean going vessels in marine segments.
In addition, a joint venture company has been formed in the name of "Berger Becker Limited" between Becker's group, Sweden and Berger Paints (Bangladesh) Limited to produce import substitute coil coating.
The newest addition of their innovation and excellence is joining hands with UK's leading construction chemical producer Fosroc International Limited. Both of the market leaders formed a new company with fifty-fifty share worth $6.3 million named Berger Fosroc Limited.
"We want to continue to do so to remain a market leader with state of the art technology and products," said AKM Sadeque Nawaj, General Manager, Marketing of Berger Paints Bangladesh Ltd.
In an interview with The Financial Express, Mr. Nawaj said there was no company in the country which manufactures construction chemical in a structured way. Those high-end products used to be mostly imported. "Now Berger Fosroc will manufacture those construction chemicals in the country," he said.
The initial investment of the joint venture of US$ 6.3 million is expected to be double over the next four years.
He said the important factor is that a new manufacturing base with global standard technology will be created in Bangladesh which will uplift the overall quality of construction both household and infrastructure. This JV Company will work closely with architects, structural engineers, contractors and owners to best understand their requirements.
"Through diversified and customised offerings /solutions for its stakeholders, the objective of the company will try to become more than a materials supplier, but a solution provider," he said.
Mr. Nawaj said both, Berger Paints and Fosroc International Limited, have got substantial reputation for developing innovative and technology-driven products to service the latest and contemporary requirements to the different coatings and constructive solutions of their markets.
Berger Fosroc will produce industrial adhesives, admixtures, concrete repair, industrial flooring, grout & anchor, joint sealants, surface treatments, grinding aids and waterproofing.
He said Berger has been working in a many import substitute areas. The company is pioneer in introducing new technologies and products in the industry in Bangladesh.
"Berger Paints also constantly invests on the expansion of the company. Many of its offices, including its head office, are on own land where multinational companies in the country usually do not invest on fixed assets," he said.
He said the regulatory areas of paint manufacturing industry in the country is workable, but the coordination among the different regulatory bodies should be more precise and cohesive to further ensure the business-friendly environment and implement the laws such a manner to make sure the equal implication of the law on all companies operating in the industry.
Mr. Nawaj also has shown a great concern for imposing supplementary duty on the locally manufactured paints, which is one of the major constraints for all industry players.
Supplementary duty is usually imposed on luxury and non-essential goods or socially undesirable goods, or the goods that are not justified in public interest.
However, paint is a non-luxury item and is crucial for protection of infrastructure. Paint is essential for construction of buildings, industrial set-ups and infrastructural projects or finishing of machinery and transportation.
The major role of paint is protection against corrosion and erosion, not merely adding aesthetic value. A recent study by the World Corrosion Organization mentioned that the annual cost of corrosion amounts up to 2.0 to 3.0 per cent of GDP of industrial countries.
Considering the importance of paints in protecting physical assets and infrastructures, neighboring countries did not impose any supplementary duty (SD) on locally manufactured paints.
As paint plays an indispensable role in corrosion prevention and enhanced Gross domestic product (GDP) growth, paint products have to be easily affordable and widely available. Therefore, it is strongly recommend to waive supplementary duty on locally manufactured paints.
Being a responsible corporate citizen, Berger has been contributing to different social causes to bring positive changes in the society. Berger continues to provide financial and other material aids to organisations working for the development of autistic and differently challenged children in Bangladesh. Berger usually contributes to the aid of acid victims and severely cold affected people.
Berger Paints organises Berger Young Painters' Art Competition (BYPAC) to encourage young talents, Berger Award for Excellence in Architecture (BAEA) to promote the creativity in the field of architectures, scholarship programme for the architecture discipline of BUET and Khulna University.
The company also facilitates interns of different academic backgrounds to let them gain firsthand knowledge and experience of the corporate world, and thus groom the potential leaders of the society.