13th South Asian Games
Dipu Chakma wins first gold for BD
Antara wins Bronze in Karate
---
---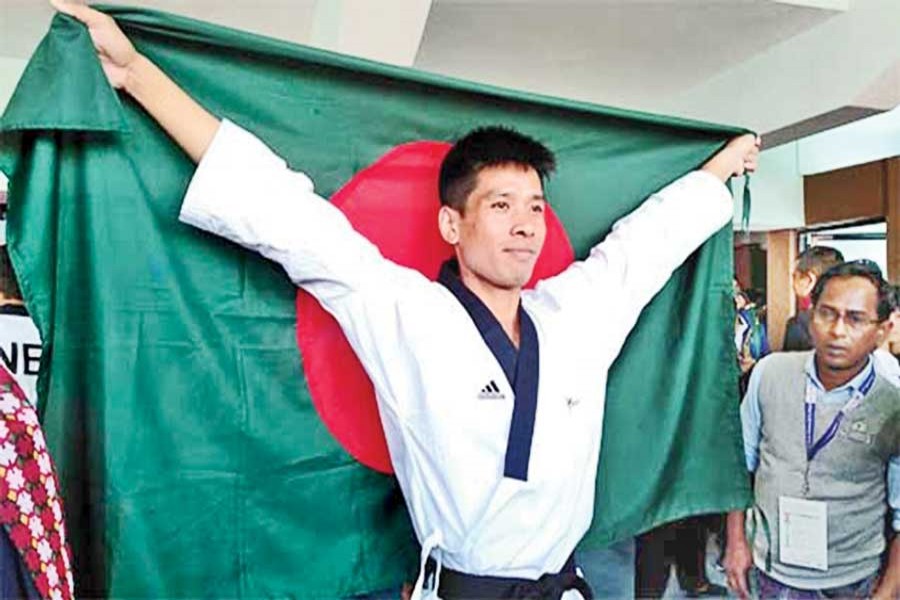 Dipu Chakma posing with the Bangladesh flag after winning the gold medal in taekwondo in the 13th SA Games in Nepal on Monday — bdnews24.com
Dipu Chakma won the first gold medal for Bangladesh in taekwondo in the ongoing 13th South Asian Games (SA Games) in Nepal on Monday, report agencies.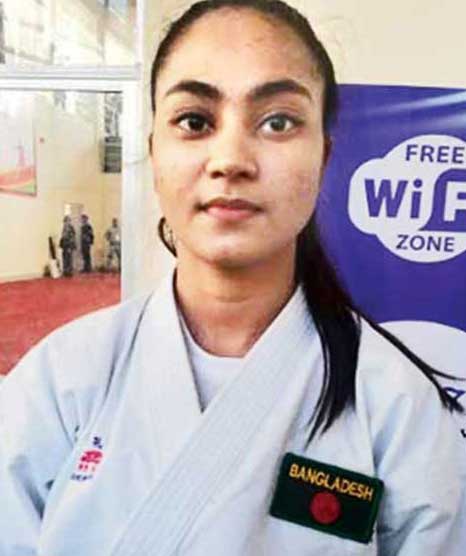 Dipu beat the athletes from India, Sri Lanka, Pakistan and Nepal in 29+ age group category in poomsae taekwondo event to secure the first gold for Bangladesh at Satdobato Sports Complex.
The Rangamati-born athlete scored 16.24 points in the event. Sri Lanka's Lakshman IIandarige won silver with 8.22 points to his name while India's Gangphung Gangsa won the bronze with 8.14 points.
"I have come here to represent my country. I still cannot believe that I won the gold medal. I cannot express my feelings in words," said Dipu.
Meanwhile, Bangladesh received its first medal in Karate in the 2019 edition of South Asian Games in Nepal. Antara finished third among the fifth participants in this event.
Humaira Akhter Antara, representing Bangladesh, won a Bronze medal in the women's individual kata event of karate.
Pakistan's Shahida secured the gold medal while Nepal's Danuwar received the silver medal.
On the other hand, Hasan Khan also won bronze medal for Bangladesh in the men's singles kata event.
---
---
---