---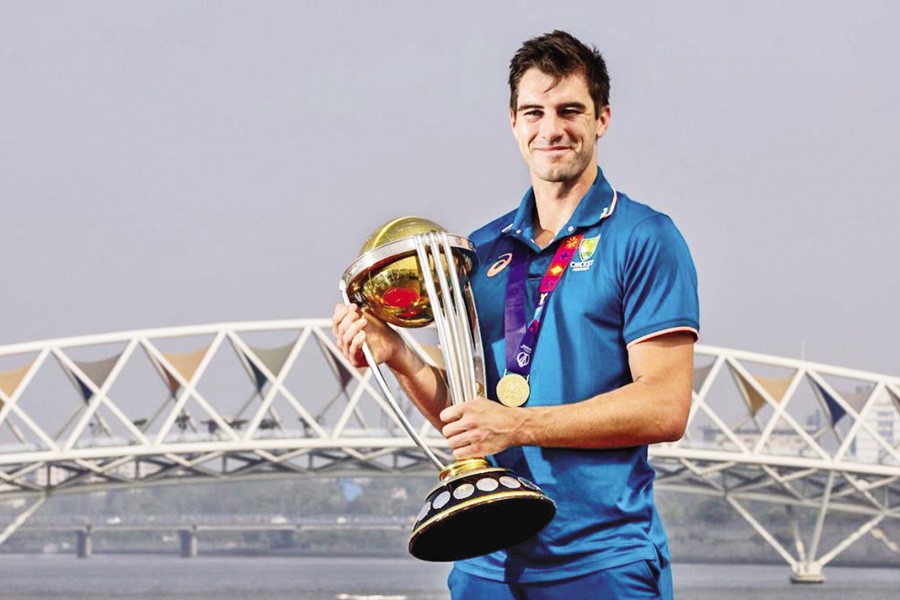 Australia captain Pat Cummins posing with the World Cup trophy at the Sabarmati riverfront in Ahmedabad on Monday — ICC
SYDNEY, Nov 20 (AFP): Adam Gilchrist led the plaudits on Monday as Australia celebrated "a miracle" in winning the World Cup for a sixth time to reign over one-day cricket once again.
Pat Cummins' men stunned the nearly 100,000 crowd in Ahmedabad on Sunday for a six-wicket victory over previously unbeaten India, breaking home hearts.
Opener Travis Head played a starring role in the final with a sparkling 137 off 120 deliveries and he also took a stunning catch to cut short skipper Rohit Sharma's innings just short of a half-century.
Head joined Ricky Ponting and Gilchrist as the third Australian to score a century in a men's World Cup final. "I don't know what I can't believe more," Head told reporters in Ahmedabad.
"What happened with the hundred and winning a World Cup, or taking that catch."
Former skipper Gilchrist said the victory was among the greatest ever by an Australian sports side.
"So proud of this Australian team and crew," Gilchrist wrote on X, formerly Twitter.
"To win another World Cup in the manner and circumstance they have is one of the finest victories in our sporting history I reckon.
"Time to celebrate," added Gilchrist, who scored 149 not out in the 2007 World Cup final win over Sri Lanka in Barbados.
Australia have won the World Cup six times, more than any other team, adding the 2023 crown to triumphs in 1987, 1999, 2003, 2007 and 2015.