---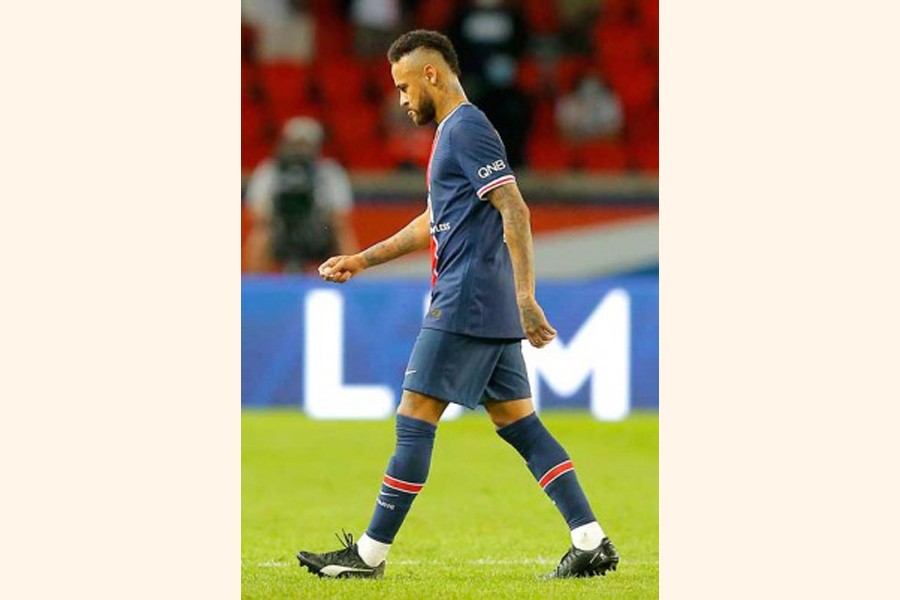 PSG's Neymar leaves the pitch after getting a red card during the French League One match against Marseille at the Parc des Princes in Paris, France on Sunday — AP
Neymar admits that he regrets the fact he "acted like a fool" to earn a red card on Sunday, but the Paris Saint-Germain star that said that it is important that those in power reflect on the role of racism in sport following Sunday's clash with Alvaro Gonzalez, reports Goal.com.
The PSG star accused Gonzalez of racism following Sunday's defeat, one which saw a total of five players sent off for their roles in a late-game melee.
Neymar took to Twitter after the match to say that his only regret was "not hitting that asshole in the face", while Gonzalez responded by denying that he racially abused the Brazilian star.
PSG has since backed Neymar, who released a lengthy statement on Monday adding that he does now regret how he escalated the situation.
"Yesterday I revolted. I was punished with red because I wanted to hit someone who offended me," Neymar said.
"I thought I could not leave without doing something because I realised that those in charge would not do anything, did not notice or ignored the fact. During the game, I wanted to answer as always: playing football. The facts showed that I did not succeed. I revolted...
PSG have lost each of their first two Ligue 1 matches and will face Metz on tomorrow (Wednesday).
---
---
---