---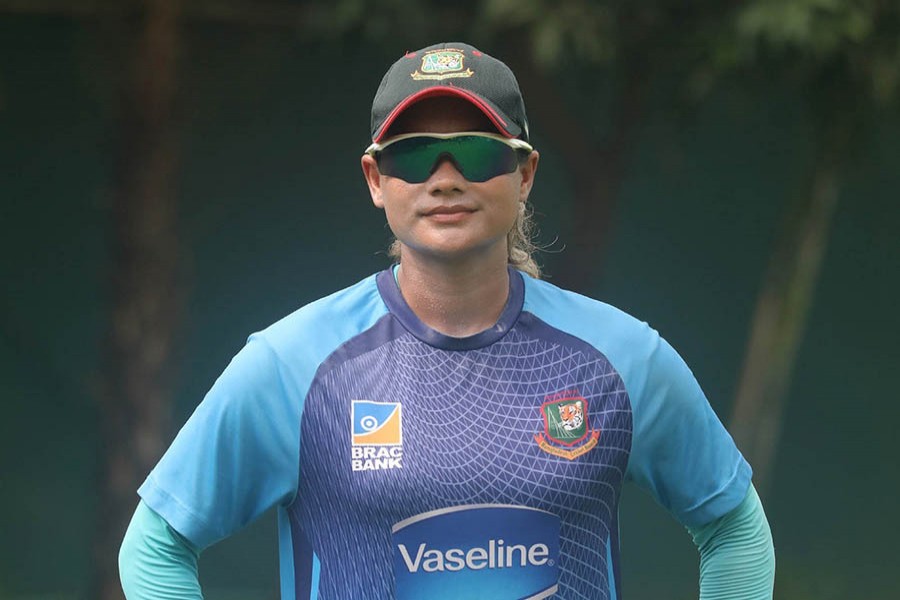 Jahanara Alam looks on during a practice session at Sher-e-Bangla National Stadium in the city on October 13 — BCB
Bangladesh fast bowler Jahanara Alam is looking forward to linking up with Mithali Raj once again at the Women's T20 Challenge. The pair played with each other for Velocity last year, finishing runners-up to the Harmanpreet Kaur-led Supernovas, reports Cricbuzz.
"I am very happy to get chance in same team," Jahanara told the online sports portal. "The team mates are extremely supportive and going back to a familiar dressing room always give you that comfort zone," she said, adding that she is looking forward to play under skipper Mithali Raj.
"There is a similarity between me and Mithali and that is both of us like to stay reserved. She doesn't create any extra pressure but always tells us about the weaknesses of the opposition batsman, which is helpful to us and more importantly she allows you to play your natural game," she added.
Alam nearly had a perfect final last season, when her Velocity side were defending their 121/6. At one stage, Alam had given away just eight runs in three overs and picked up the crucial wickets of Natalie Sciver and Sophie Devine to dent Supernovas' chase.
When she came back to bowl her fourth over, Supernovas needed 45 off 30. At the end of her final six balls on the night, the equation was down to 32 off 24. Harmanpreet took her on in a 13-run over that turned the momentum in the direction of her side. Supernovas went on to win by 4 wickets. Alam hopes if a similar situation arises, she'd summon all the experience from 2019 and do better.
"I still regret that we failed to become champions last time. I bowled well in first three overs but in last over I gave away 10 runs (13 runs). If I had bowled a little tighter in the fourth over and managed to get a breakthrough, then things could have been different. If I face the similar situation I will try to do the best by using the experience of last year and try to contribute for the team," she said.
Another reason for Alam to be bullish about improving her performance at the tournament this year is because of all the work she put in towards preparing for it in the times of lockdown.
"I am very satisfied with my individual preparation considering everything that I had done during the lockdown period," she said.
"BCB provided a coach for us as well ahead of IPL and it is good because he is a bowling coach. Zaki Sir worked with us in the national team five-six years ago, and that's why it's easy to communicate with him and learn from him," she said.
As part of the protocol, all players are to undergo two covid tests at home before flying out to UAE. Alam - and Salma Khatun, the other Bangladesh player in the tournament - have already undergone one such test - on October 14 - and returned a negative result. They will now undergo another test on October 19 and are expected to leave for UAE on October 21.
"It feels very good to get the opportunity again in the tournament and now it depends on Covid test result that will determine whether I will feature in the tournament," Jahanara said.