---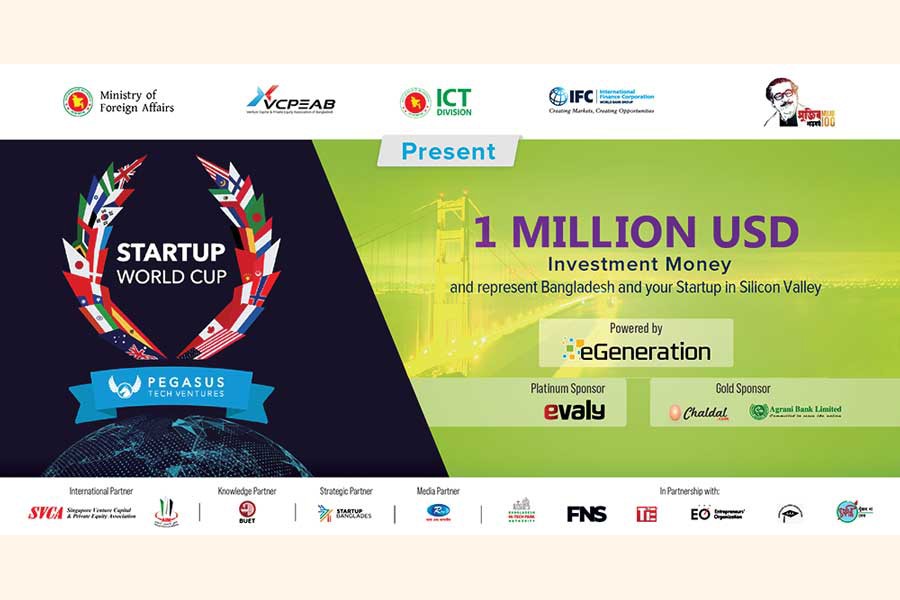 A total of eight Bangladeshi startup for the final round of regional World Startup World Cup 2020 have been selected to compete in the United States' Silicon Valley in May, according to a statement.
The top local startup will be selected from the eight finalists of the regional edition of the competition.
The regional round of competition is organised by the Ministry of Foreign Affairs, Information and Communications Technology Division, Venture Capital & Private Equity Association of Bangladesh (VCPEAB), and International Finance Corporation (IFC), while a local IT company eGeneration is sponsoring the event.
The finalists, which comprise Alter Youth, Cookups, Gaze, Parking Koi, Poshapets, Sigmind.ai, Torun Digital, and Truck Lagbe, will compete at the regional final round to be held at a city hotel on February 8.
The day will mark a daylong international conference alongside the competition, the statement said, adding that the registration pass for the event at is now available at : https://www.bagdoom.com/swc.
saif.febd@gmail.com
---
---
---