---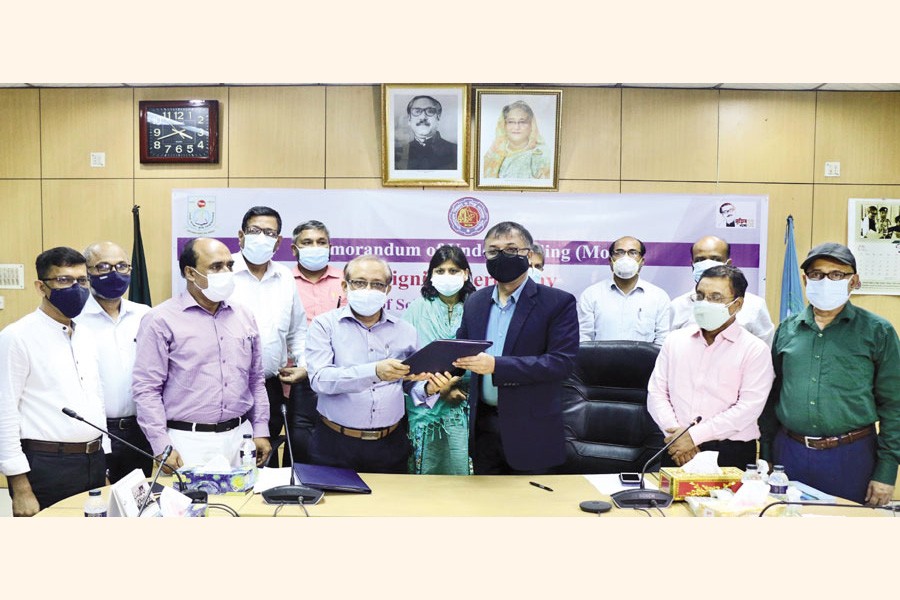 The Bangladesh Council of Scientific & Industrial Research (BCSIR) and Sher-e-Bangla Agricultural University signed a Memorandum of Understanding on agricultural research cooperation on Monday. BCSIR Chairman Prof Dr. Md. Aftab Ali Shaikh and Vice Chancellor of the university Prof Dr. Shahidur Rashid Bhuyian were present at the signing ceremony held at the meeting room of BCSIR in the city
The Bangladesh Council of Scientific & Industrial Research (BCSIR) and Sher-e-Bangla Agricultural University signed a Memorandum of Under-standing on agricultural research cooperation on Monday, says a statement.
The signing ceremony was held at the meeting room of BCSIR in the city. BCSIR Chairman Prof Dr. Md. Aftab Ali Shaikh was present as the chief guest and Vice Chancellor of the university Prof Dr. Shahidur Rashid Bhuyian was present as a special guest.
They expressed the hope that this signing ceremony would be a milestone in the area of agricultural research in the near future.
Among others, Muhammad Shawkat Ali, Member (Admin & Finance), Mohammad Zaker Hossain, Member (Development & Science-Technology), BCSIR Secretary Shah Abdul Tarique, senior scientists and university officials were also present.
---
---
---
---