---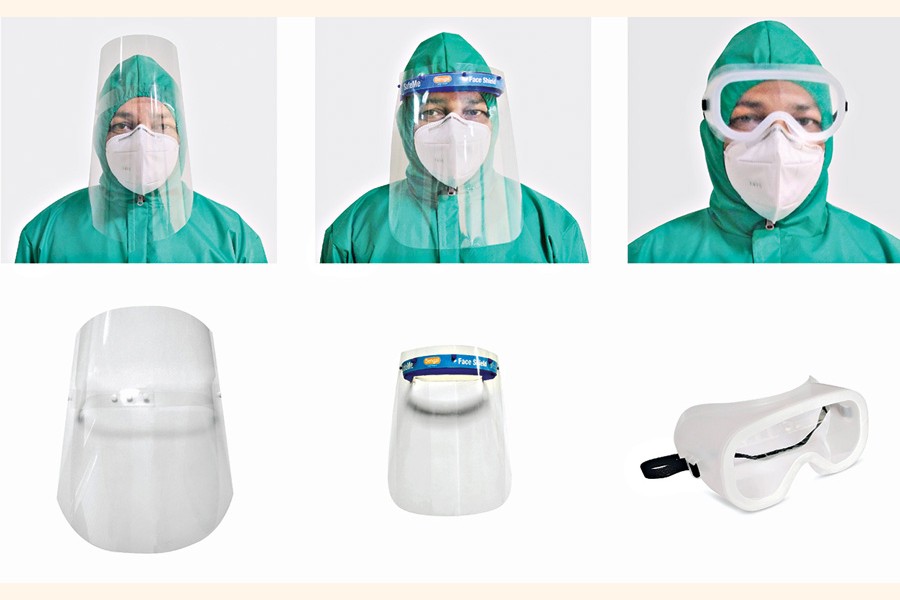 Bengal Plastics has introduced two types of Personal Protective Equipment (PPE)-face shields and eye protective goggles- under the guidance of the World Health Organization, said a statement.
Bengal Face Shield helps to prevent the infection of unprotected parts of the eyes and face from infected patients' coughing droplets. It is available in 2 different models in the market.
Bengal Eye Protective Googles helps to protects the eyes and surrounding areas from dust, liquid, air, airborne bacteria or droplets from sneezing and coughing also helps to prevent the infection.
The company is going to launch another 2 new models of PPE- Bengal Disinfection Chamber & Bengal Classic Face Shield.
"Our sole objective is to ensure the protection of personal health of the people by marketing these products at affordable prices as part of our social responsibility in this critical time of the nation, said Jasim Uddin, Vice Chairman, Bengal Group of Industries.
---
---
---
---