---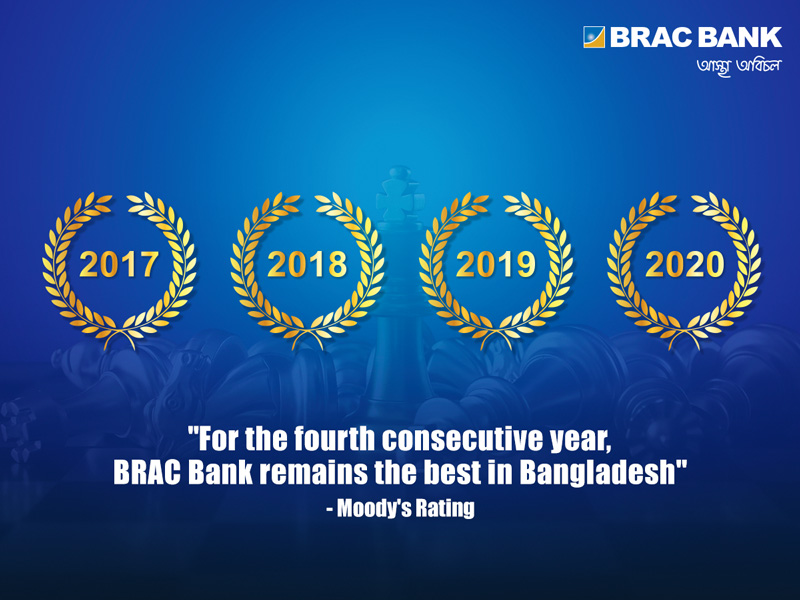 BRAC Bank has once again achieved the rating "Ba3" - highest for any Bangladeshi bank rated by Moody's Investor Service.
This is for the fourth successive year that the internationally renowned rating agency Moody's Investor Service has confirmed the highest credit rating for BRAC Bank Limited.
According to Moody's, the affirmation of the bank's rating reflects strong asset quality compared with those of its industry peers; robust profitability and capitalization, driven by its competitive advantage in the higher-yielding small and medium-sized enterprise (SME) segment; and stable funding profile and liquidity.
Moody's statement also mentions that the bank's credit strengths are built on stable funding and liquidity, supported by its good reputation and sizable distribution network as well as its strong capital base - highest among the Bangladeshi banks they rate.
---
---
---
---