BSEC trying to boost investor confidence in MFs: Prof Shibli
---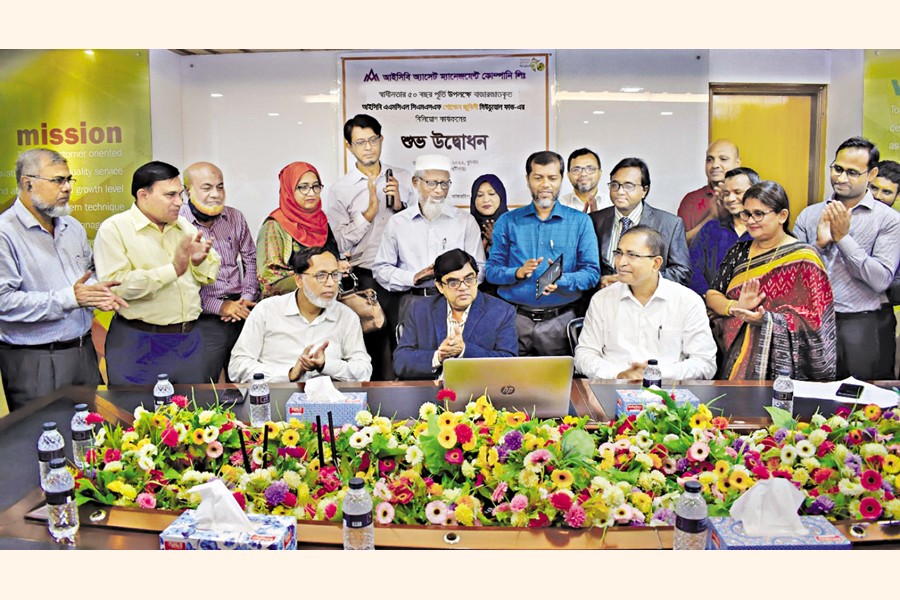 Prof Dr Md Kismatul Ahsan, chairman of ICB and ICB AMCL, inaugurated the investment activities of 'ICB AMCL CMSF Golden Jubilee Mutual Fund' at the ICB AMCL office in the city on Wednesday. Managing Director of ICB Md Abul Hossain and other officials were also present.
The securities regulator has been implementing a series of reforms in its efforts to restore investor confidence in the mutual funds (MFs).
Chairman of Bangladesh Securities and Exchange Commission (BSEC) Prof. Shibli Rubayat-Ul-Islam said this at an event titled 'Ring the Bell Ceremony of ICB AMCL CMSF Golden Jubilee Mutual Fund' at a city hotel on Tuesday.
"The MFs will be an alternative to fixed deposits and people will get better returns from such investment products," he said.
The Capital Market Stabilization Fund (CMSF), the sponsor of the Golden Jubilee Mutual Fund, organised the event ahead of its trading debut on the stock exchanges.
Prof. Islam said several reforms have been implemented to improve investor confidence in the MFs and that the sector is now performing better.
"Previously, investors were reluctant to invest in MFs. Now the situation has changed and the MFs are distributing good dividends," he added.
The Golden Jubilee Mutual Fund received the regulatory approval on June 28 and made its trading debut on both the stock exchanges on Wednesday.
The size of the fund is Tk 1.0 billion and the Capital Market Stabilization Fund (CMSF) provided Tk 500 million.
BSEC commissioners Shaikh Shamsuddin Ahmed and Mizanur Rahman, DSE chairman Md Eunusur Rahman, CMSF and chairman Md Nojibur Rahman were present at the programme.
At the programme, the BSEC officials also handed over undistributed dividend cheques. A cheque of late Shaheed Jannani Janara Imam was handed over to her son at the programme after 28 years.
---
---
---
---