---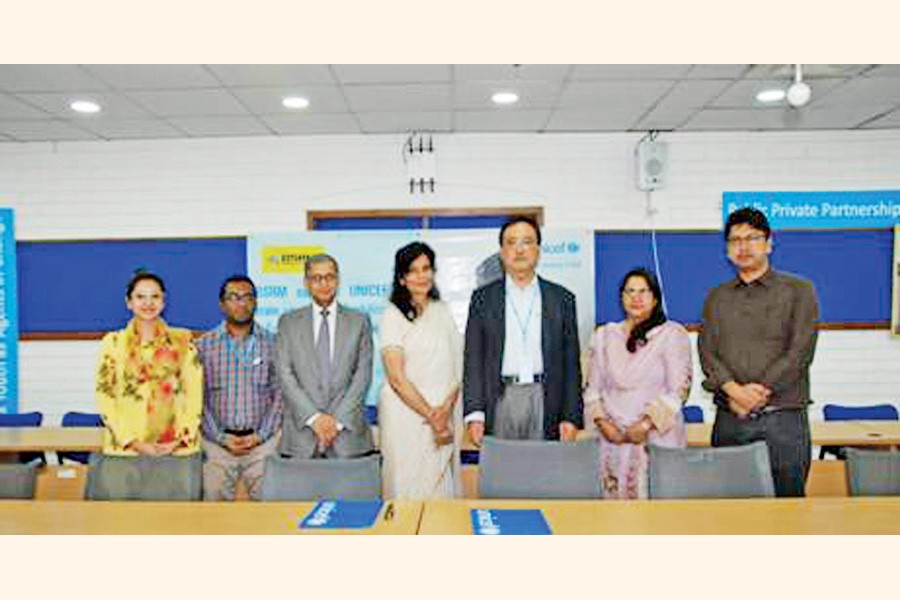 Tomoo Hozumi, Jamila Akhter, Zahidul Hassan of UNICEF and Kazi Anwar Ahmed, Ruhi M. Ahmed of BSRM group signed an agreement at UNICEF office in the city recently
BSRM aspires to partner with international development agencies and national NGOs to address social issues in the country with its limited resources.
After teaming up with UNDP, Handicap International, Volunteer Service Overseas, BSRM Group is now collaborating with UNICEF, said a statement.
Tomoo Hozumi, Jamila Akhter, Zahidul Hassan of UNICEF and Kazi Anwar Ahmed, Ruhi M. Ahmed of BSRM group signed an agreement at UNICEF office in the city.
The UNICEF - BSRM programme — "train youth with disabilities" — is a part of the bigger initiative of UNICEF Bangladesh and the Ministry of Social Welfare to support socio economic empowerment of 4,500 families who are fostering orphans or bringing up vulnerable children, including those vulnerable children with disabilities, so that the families have sustained increase of income.
This programme aims to transform 160 lives of children with disabilities aging 14-19 years through empowerment that will come from skills training and employability in Barisal, Kamrangirchar, and Chittagong.
---
---
---
---