---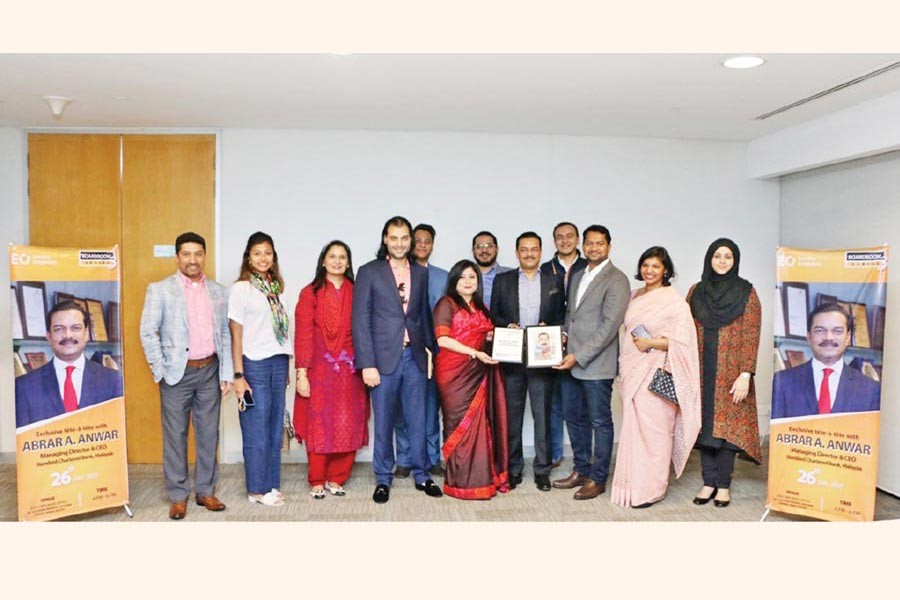 Farzana Chowdhury, president of EO Bangladesh, greeting Abrar A. Anwar, Managing Director and CEO of Standard Chartered Bank in Malaysia, in the 5th meeting of 'Board Room Series' held recently in Dhaka
Entrepreneur Organization (EO) Bangladesh held its 5th meeting of 'Board Room Series' recently in Dhaka.
EO Board Room Series is an open conversation about the leader's journey to success.
The event encompassed an exclusive dialogue and experience sharing session with Abrar A. Anwar, Managing Director and CEO of Standard Chartered Bank at Malaysia.
Farzana Chowdhury, president of EO Bangladesh and other members of EO Bangladesh were present at the event, said a statement.
---
---
---
---