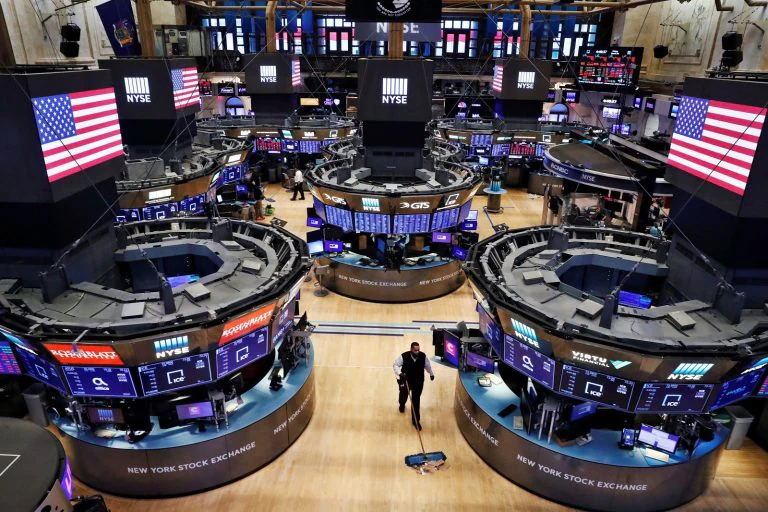 LONDON/TOKYO, Sept 19 (Reuters): Global stocks were little changed on Tuesday while the dollar traded just below its highest in six months as traders avoided big bets ahead of interest rate decisions by the Federal Reserve, Bank of England and Bank of Japan in the coming days.
Oil prices continued to push higher, with the international benchmark Brent crude price hitting $95, its highest since November 2022.
MSCI's index of global stocks was up just 0.05 per cent after falling 0.24 per cent on Monday. The MSCI Asia index, which excludes Japan, slipped 0.16 per cent.
European stock indexes ticked higher, with the pan-European STOXX 600 up 0.19 per cent. Britain's FTSE 100 rose 0.3 per cent while Germany's DAX fell 0.05 per cent.
The key event for investors this week is the US Fed's interest rate decision on Wednesday, when the central bank is expected to leave borrowing costs on hold at 5.25 per cent to 5.5 per cent.
Traders will be on the lookout for clues about how long the Fed is likely to hold rates around current levels, after a strong run of US data stoked speculation that the bank could strike a tough tone.
"The whole debate now has moved from where is the peak for rates to how long do you stay at the peak for," said Duncan MacInnes, investment director at British firm Ruffer.
"Given how the economy continues to surprise with its robustness, given that risk assets in particular have surprised with their robustness, why would you not, if you were in (Fed Chair) Jerome Powell's shoes, indicate how much you mean it."
Futures on the US S&P 500 were up 0.09 per cent after the stock index finished a touch higher on Monday. Nasdaq futures were unchanged.
The dollar index , which gauges the currency against six major peers, was roughly flat at 105.03, just below Thursday's six-month high of 105.43.
Yields on 10-year US Treasuries were flat at 4.317 per cent on Tuesday, not far off the 16-year high of 4.366 per cent touched in mid-August.
The Bank of England sets policy on Thursday and is expected to hike rates by 25 basis points to 5.5 per cent, in what many investors believe will be the last increase of the cycle.
The Bank of Japan is expected to leave rates on hold in negative territory on Friday, although it too will be scrutinised for clues about the outlook after Governor Kazuo Ueda hinted at a move away from ultra-loose policy.
"We don't really think there's going to be any changes here but the communication from the BoJ has been, shall we say, a bit unpredictable," said Alvin Tan, head of Asia FX strategy at RBC Capital Markets.
Investors and central bankers are contending with a sharp rise in oil prices to their highest levels in around a year as demand has picked up but Saudi Arabia and Russia have limited supply.
Global oil benchmark Brent crude futures rose to $95.15 a barrel, the highest since November 2022, and were last up 0.59 per cent at $94.99.
US West Texas Intermediate crude futures were up 1.28 per cent to $92.65 after also touching the highest since last November.
In Asia, Japan's Nikkei fell 0.87 per cent under the weight of big losses for chip-related stocks including Tokyo Electron.
Japanese markets were closed Monday, when Asian tech stocks were sold off following a Reuters report that TSMC had asked its major vendors to delay deliveries.