---
Guardian Life developed a suitable insurance package called 'Corona Safety Net' for the bankers, in response to Bangladesh Bank's direction to all commercial banks to provide COVID-19 insurance coverage to the bankers who are working during these general holidays due to COVID-19, said a statement.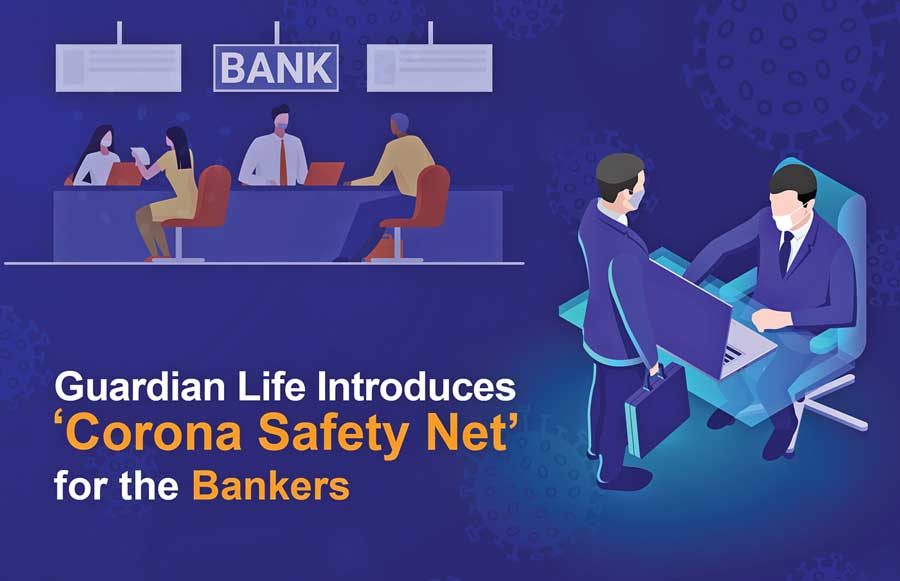 By availing this corporate plan, a bank can ensure peace of mind to their employees who are at higher risk of exposure and may become ill due to coronavirus while performing their duties during the general holidays.
"Guardian Life is committed to the society for providing best insurance services through product and service innovation. In view of that spirit, Guardian Life has introduced this 'Corona Safety Net' plan in response to the highly appreciated decision of Bangladesh Bank to introduce a holistic COVID-19-focused life insurance plan for the brave bankers. The plan will provide an instant one-off payout of Tk 0.5 million -1.0 million in case of an insured bank employee being diagnosed as COVID-19 positive. Additionally, hospitalization benefit for COVID-19 treatment up to Tk 0.5 million will be provided. In case of death of an insured bank employee due to COVID-19, Tk 2.5 million- 5.0 million will be paid to the family as death benefit" said M M Monirul Alam, Managing Director and CEO of Guardian Life.
---
---
---
---